This happened a few days ago. Building prototypes, found that the coil bobbins needed chamfers on one end to overmold correctly. Coils already made, molder scheduled for the following day, my boss needs the parts overnight. They came to me, sent me to my Home Shop early in the afternoon.
I made an arbor to fit the bobbins, then set up tooling to chamfer the ID and OD in one operation.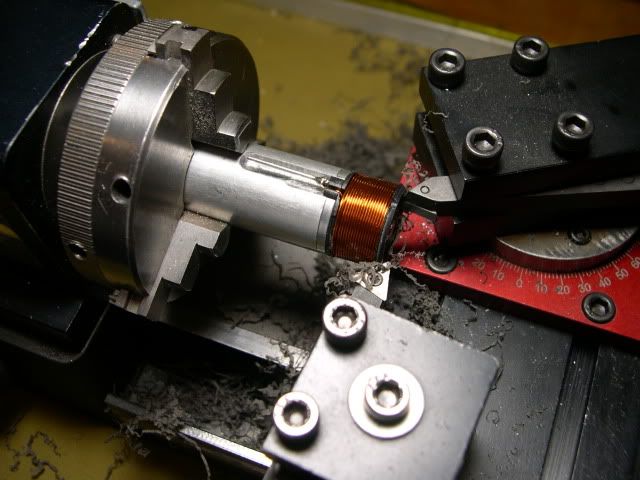 The OD was easy, just a cutter in the toolpost set to the proper angle. The ID turned out to be easy because I had the Sherline accessory compound that held the tool upside down and worked from the backside of the spindle.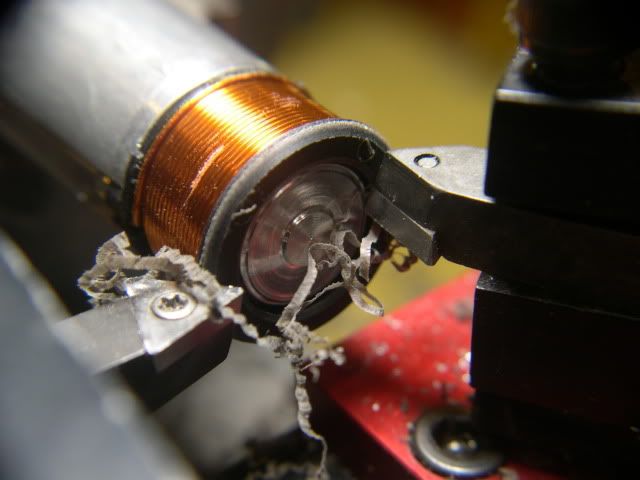 HSS 1/4" turning tools from Arthur R. Warner (HSS Mike on this BBS)
214 parts, done before bedtime.