There doesn't seem to have been many pictures of people's oddball projects of late so I thought I would remedy that.
This is the cylinder head from a 1904 International 5" bore single cylinder stationary engine. The engine had recently been assembled and got running after sitting as a pile of parts for the last 35 years. The mating surface of the barrel is as rough as that of the head, so not surprisingly there were water leaks, even with double gaskets and lots of gunk. I offered to face the head to see if that stopped the leaks.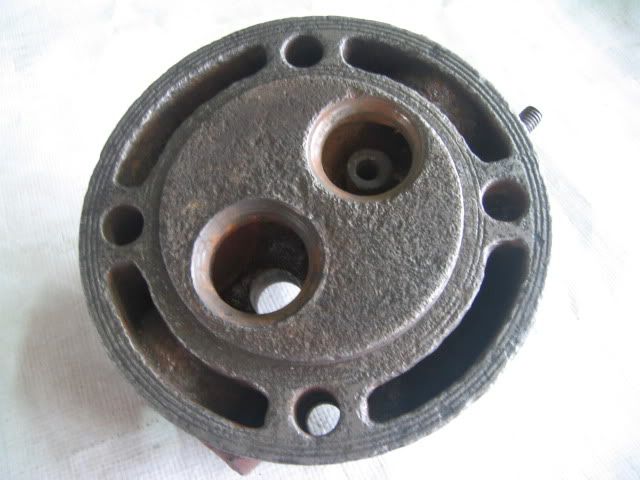 The head is 8" diameter and 4" thick, it should fit in the 4 jaw on my 14 x 40. BUT that inlet valve guide sticks out 50mm and isn't going to come out any time soon, so the head she no fit in the 4 jaw. Bugger, it will have to be a rotary table job.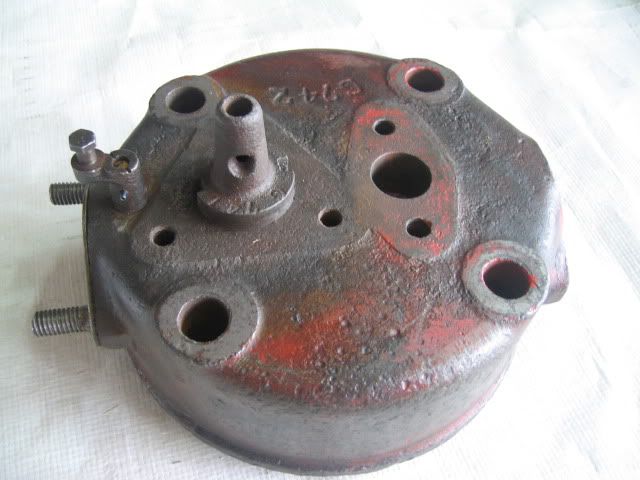 First job is to check that the top of the head is reasonably flat, so out with the piece of tombstone and the 47 x 14 round blocks. From a previous life I have squillions of 20 x 47 x 14 bearings and metres of 20mm bright round to mount them on. I cut some of the bright round to keep the little bearing stacks orderly, and also through drilled them for a 12mm hold down bolt.
Turn the whole lot upside down on the granite, and it sits there nice and solid, there is no perceptible rocking. The top of the head is hereby declared to be a true surface.