My friend has a mid-size Kubota tractor with a bush hog and finish mower. Changing from one to the other was a hassle since the spacing of the lift points is different. Our solution was to make a set of standoffs to make the lift points on the finish mower match those on the bush hog: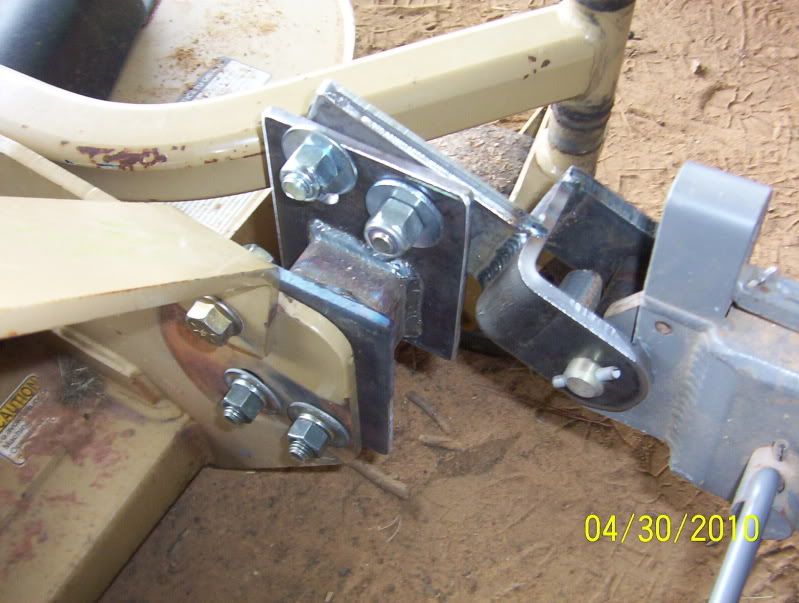 You can see where the original swing arms were located. We had to add 7" to the width between the clevises. We had to move them 6" higher to clear the casters. We made a shorter pair of swing arms to clear the frame. We lost some lift height, but so far that's not causing a problem.
We also made these slotted plates to make adjusting the height of the bush hog tailwheel easier.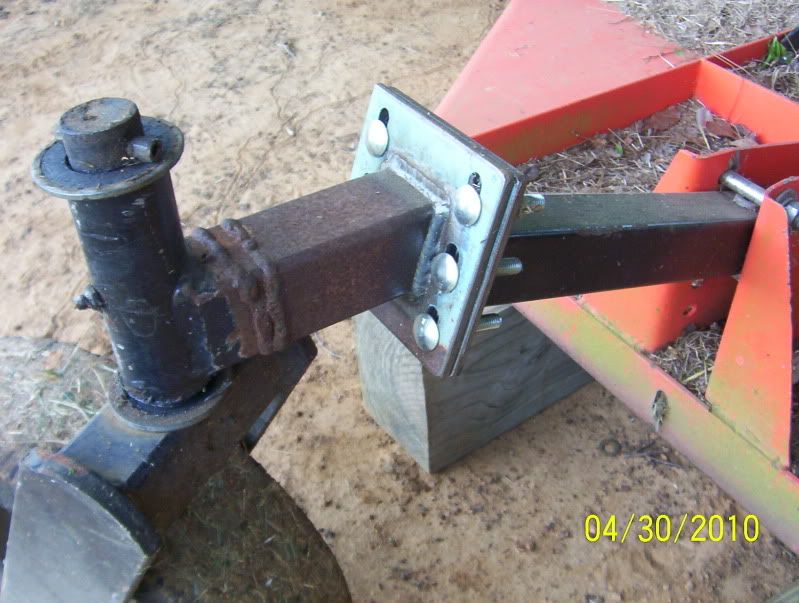 It was a joint project. I made the parts, and my friend did the welding with his Millermatic mig welder.