I have been working for some time reverse engineering unavailable parts for a High Standard HD Military 22 pistol. This part has me at a stalemate.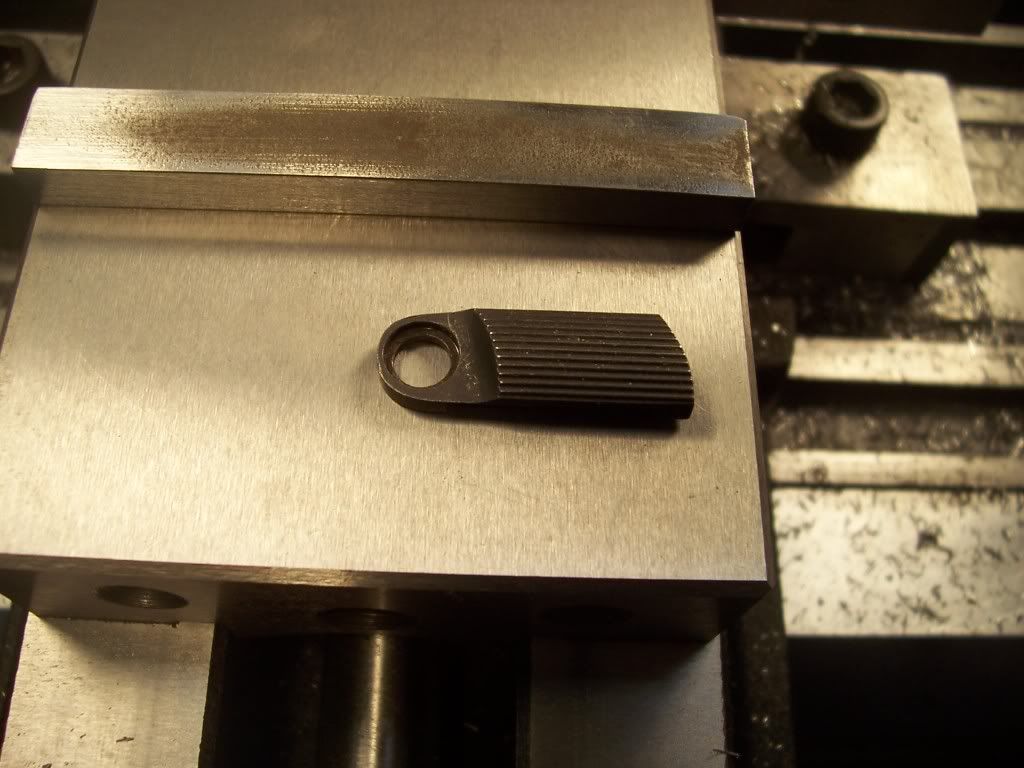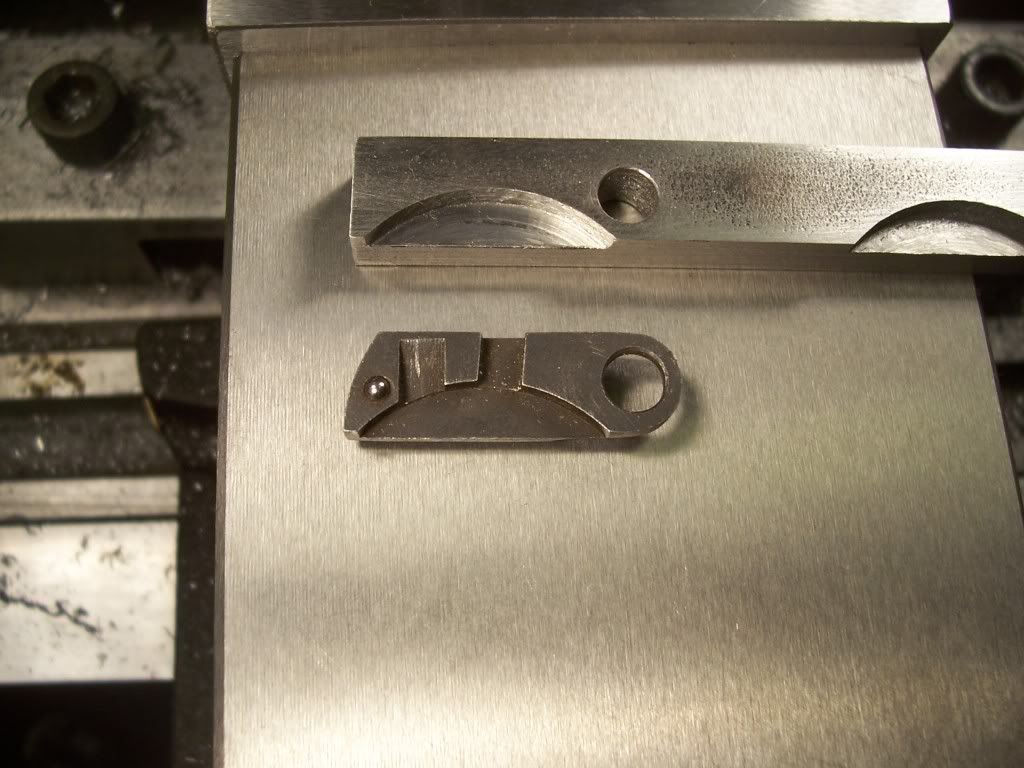 This is the safety. The part is .370" wide x 1.175" long x .193" thick.
On the outside, you see serrations over a curved surface, a .75" radius at an angle on one end, a scalloped step with a .75" radius towards the other end and at the extreme end a .221" hole, a .281" x .050" deep countersink, and a .185" radius.
On the back side there is a radius step (forgot the radius because I already cut it), one straight slot cut at an angle, another slot with a radius bottom cut at a different angle, and a staked in ball and spring.
You can see I have roughed out the width to dimension, drilled the hole, and I cut the large radius on the back side using a boring head. Now I'm stumped on what to do next and what to do it with.
At my disposal, I have:
Vertical mill
Horizontal mill
Shaper
Rotary table (with 4 jaw chuck)
Index centers for both milling machines.
Boring head
I'm fairly well equipped with tooling for all above machines. I sure could use some advise or suggestions as far as order of operations and setups to complete this part. I have zero training as a machinist, have never run any machines other than what resides in my own shop and am completely self taught. I try to learn as much as I can here but this one has me stumped.
Thanks!
Here's a link to the whole project.
http://garagegunsmithing.com/index.p...php&f=21&t=264