Got this Ol' Rust Bucket of CL a couple of days ago. Nice lathe, LeBlond Regal 15", not much wear, but it sat collecting rust for way too long.
Was interesting because it came with a fair amount of attachments. Tail Stock, Follow Rest, Steady Rest, and Taper Attachment. Will I guess you guys already know what happened next..... I took it apart and started cleaning it up.
Here is the Taper Attachment all in pieces. Those parts that needed to be Bead Blasted and painted were. Ground Finished parts were cleaned with WD-40 and a Buffing Wheel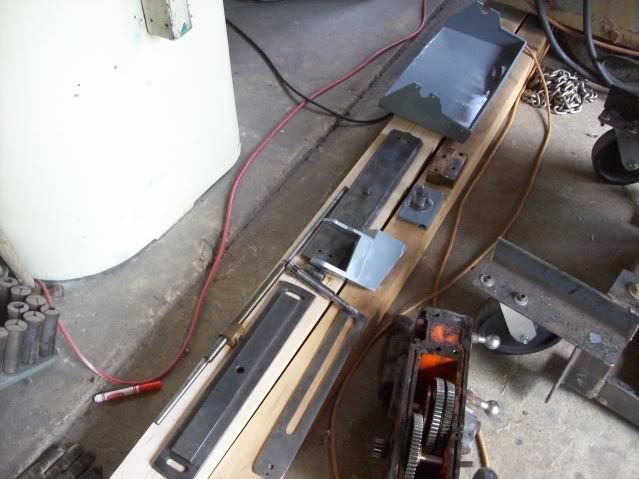 Here is the Cross Saddle a bit cleaned up
I've been rubbing out the rust on the "Ways" with WD-40 and Steel Wool and so far have the 90% of the rust eliminated. The Chuck looked to be brand new just prior to this guy's health going out and the surface rust collecting. I really liked the reversible jaws. I used 3M surface prep wheels and WD-40 to clean up the chuck. As you can see I'm nearly done with that as well
more adulterous Lathe Lovin to follow ...