Hey guys!
Thought you may like to see this.
The ol' farmer out in Saskatchewan who was my landlord...treated us so good over the winter.
He had bought a tractor I used all winter to feed round bales to our horses.
He was very put out that it didn't come with a very good bucket and it took so long to change over to the bale spear.
Sooo...I decided to help him out to repay his kindness.
While back in BC I followed a Regina SK for sale site and found him a nice bucket from a skid steer for $100...told him to go buy it.
Then
I found some of these mounting plates that Bobcats use for their quick-tach setup.
We emailed a few measurements back and forth...I made some stuff up at home then drove out to figure this mess out.
Was a very hard job. I had to use his horrid ol' AC welder with a bunch of old and damp welding rod that had to be dried etc. LOTTA SPATTER!!!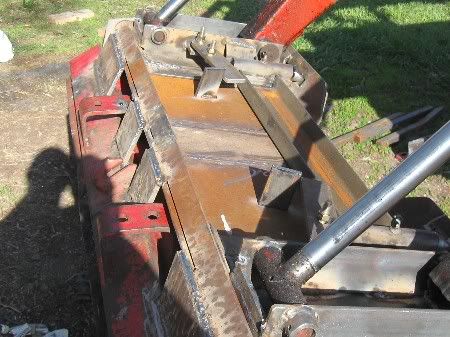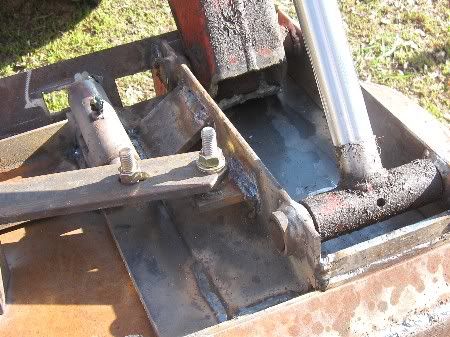 I was getting pressed for time so I just tacked a tab to stop the arms from lifting out. Will send him a better setup.