Here is what i have been working on for the last 3 weeks. Its not finished yet, but its in a running state so now i just need to finish up some of the details.
It is my first attempt at cnc, and i think it went fairly well. I learned a LOT, and enjoyed the time in the shop. My original plan with it was for making pens, wine stoppers, and chess sets. It's meant for wood and plastic, although i will try it with some aluminum at some point.
So for the specs, its got a 1/5HP spindle motor, that overheats and may not work but has lots of power and enough rpm. The steppers are 36oz/in unipolar that are driven by L297s drivers and ULN2803 Darlington arrays. They are 12V steppers that i am running at 12V, so that could be why its a little slow. Although, my leadscrews are 32tpi brass rods, so that could have something to do with the speed. The spindle bearings are cheap 40mmx3/4" ball bearings, and they dont seem to have any play in them yet, and are fairly smooth running.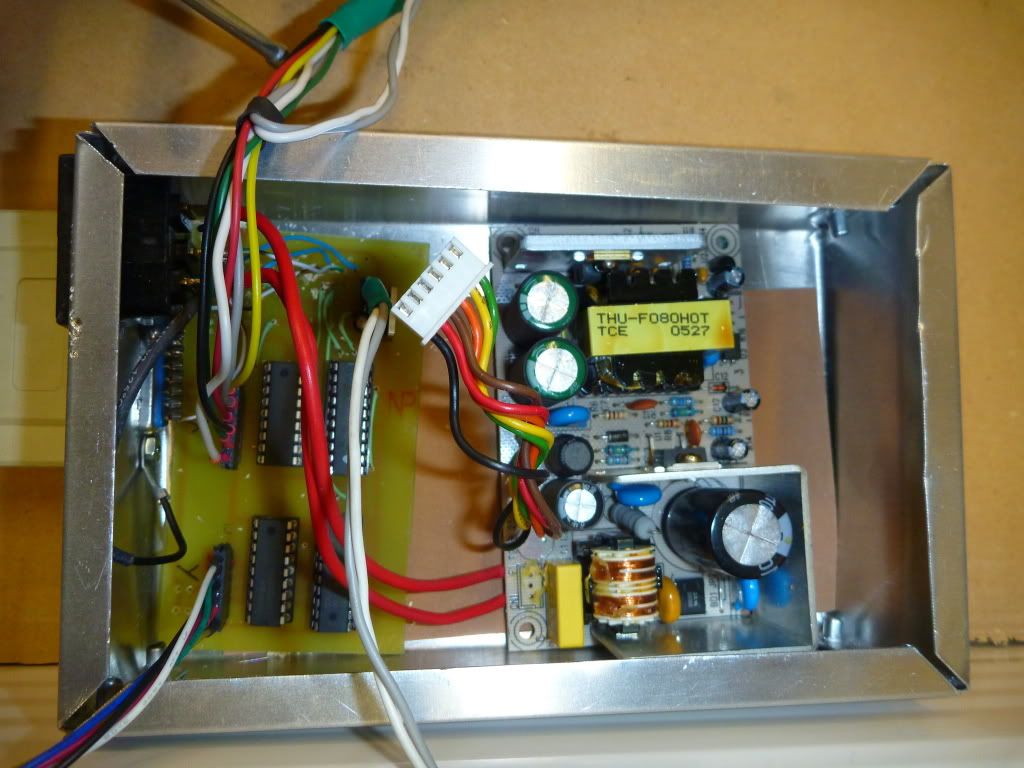 So as for work left to do, my Y-axis stepper is held on with c-clamps at the moment, the 12V power supply i wanted to use isnt any good, so im going to switch to another one i have laying here. I want to add limit switches to both axis, handwheels to the back of the steppers, and I really need to do something about the #35 chain drive for the spindle. I havent had much luck finding belts that small, although i havent looked too much.
Then when all that stuff is done, i would like to clean it all up and maybe anodize it all.
And here is a picture of the second part i made on it. Its a chess pawn that comes as a sample with EMC2.