I have a 14" Taiwanese vertical bandsaw, and like many of these machines, the mounting bolts are situated on the outside of a very narrow base, so the machine is very prone to tip.
My "shop" is crowded into a 2-car garage, so putting everything on rollers helps to move machines around as projects require. But lifting an already top-heavy bandsaw with 4" casters seemed like a recipe for disaster.
So this is what I came up with: 18" wide outriggers for polyurethane rollers that move the center of gravity out by several inches.
I started by cleaning up some 3/8" hot roll. That's a Sandvik RA-245 facemill. The inserts have a 45° lead angle, which I used to cut the shin chamfer on all the edges: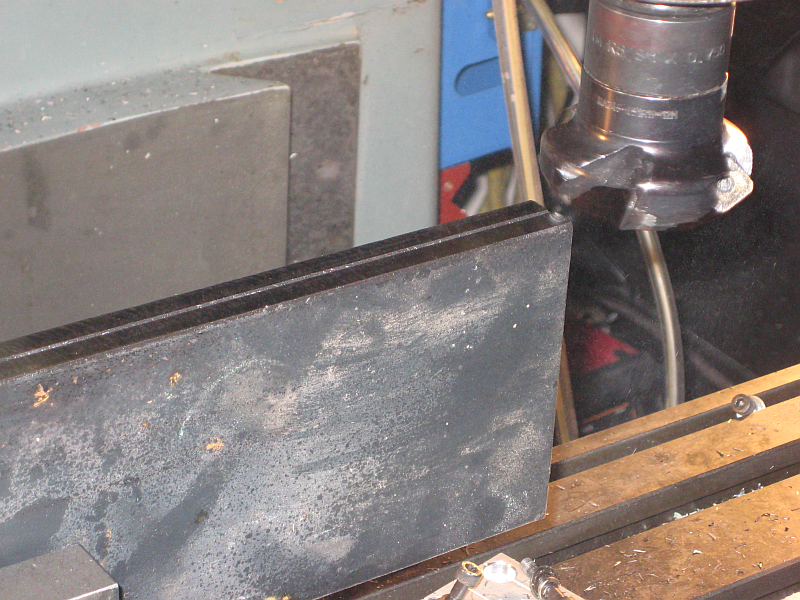 Shot of my power feed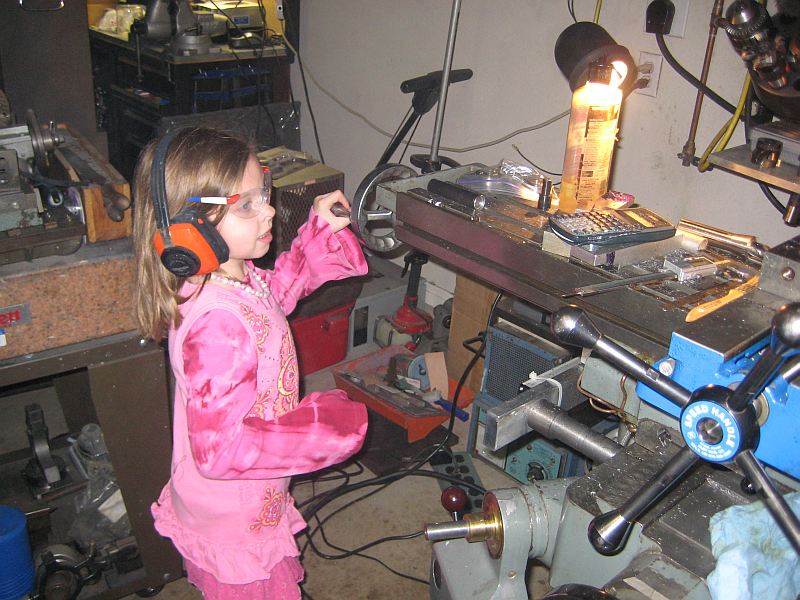 Facemill off the mill scale with Mitee-Bites: