A friend found this custom cast Aluminum Pot at a garage sale.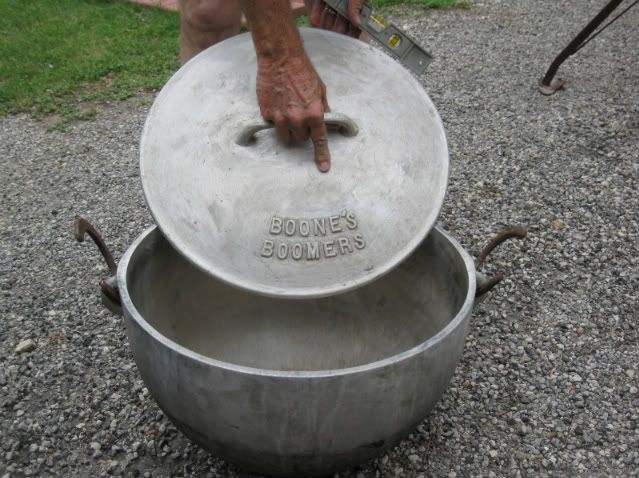 The fellow named Boone used it to cook 16 lbs of pinto beans at a time. Hence the name Boones Boomers cast in raised letters on the lid.
We are trying to find out who cast it for him. It was purchased for a fish fryer. We recently used it to cook fish for about 40 Rvers.
The combination of thickness and increased thermal conductivity results in much better cooking. The stand is made from a water pressure tank. It protects the burner from the wind and holds the heat in.