Blacksmithing isn't machining, so this isn't exactly on topic, but I started taking a semester-long blacksmithing class from Will Bastas -- a famous (and very talented) blacksmith and artist.
http://www.blackmetalstudio.com/
Boy, what a contrast to machining! It's amazing how soft steel is when it first comes out of the forge -- it hammers something like old Play-Dough (if you have kids). But it quickly hardens, so you're working in ~ 10 - 30 second intervals.
I learned the hard way -- that's where the expression "having too many irons in the fire" comes from: the size of the stock you're working determines how quickly it heats up, and therefore how many irons you can juggle while the others are heating up in the forge. When you've got too many irons in the fire, especially when it's a busy forge, you have near-misses with glowing iron pokers
So far, we've learned super basic stuff: bending, drawing, tapering, scrolling, and punching. Some of the smaller items I was able to bring home and photograph:
Tong clips (will be nice for my heat treat furnace):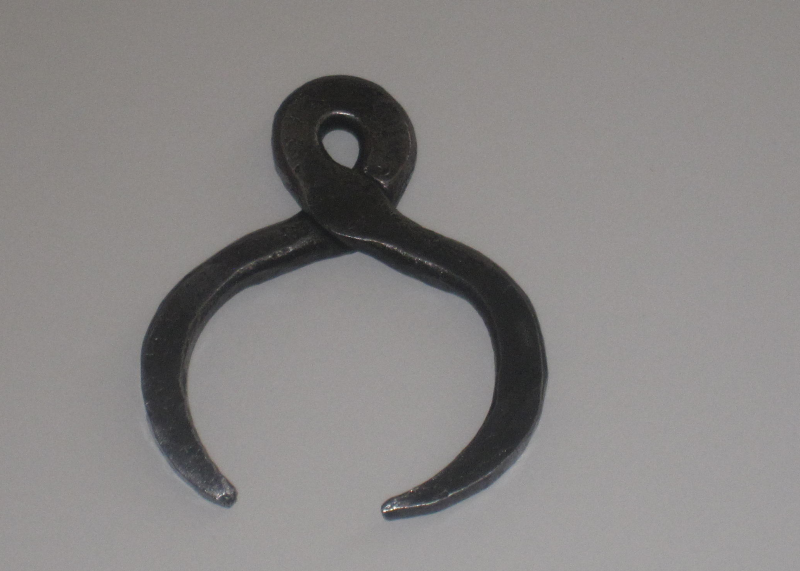 A knot forged from 1/4" round: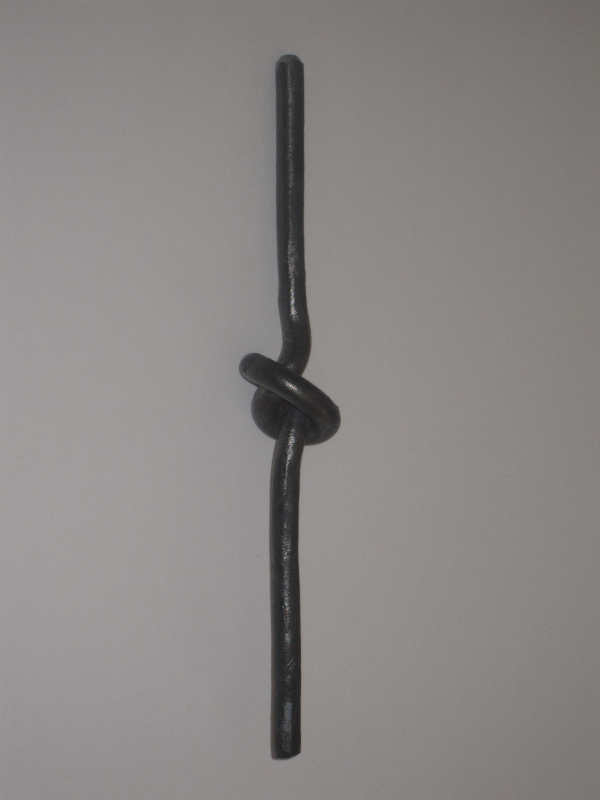 A leaf: