New thread.
From reading Brian's post it seems as if he's gone about making a flycutter type form tool because the button method is too over whelming or not understood. Personally I can't see why if someone is able to make a model engine they can't turn two buttons to a specified diameter a specified distance apart.
Anyway it seems to me that the button method can be bypassed and the relieving also done if you can accurately machine the correct radii onto a form tool as opposed to grinding it on by eye.
We still need the button specifications though and these can be found In Ivan Laws book on page 115, for a given size we need diameter, distance apart, and infeed written down on a piece of paper, no CAD drawing needed.
Now you can buy off the shelf tapered end mills in various tapers, J&L sell then in 1, 3, 5, 7,10 and 15 degrees per side in various diameters.
http://www.mscjlindustrial.co.uk/CGI...TEM=TEM-10030B
Here's a 10 degree one on a 3/8" shank.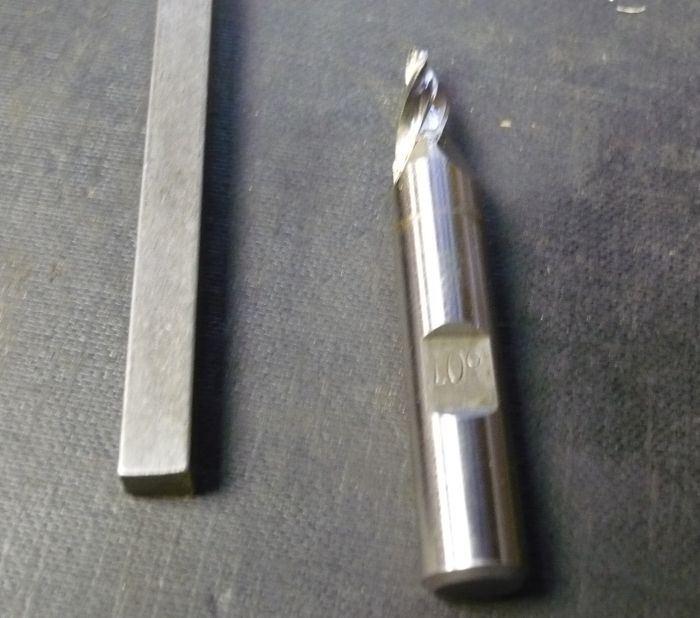 I keep these in for milling insert pockets for lathe and boring tools, 10 degrees is too much for what we need but it will do as an example.
We put a piece of gauge plate / tool steel [ soft ] in the vise and using a washer bored / drill to the button diameter the hight is set, note we are working on the tool upside down.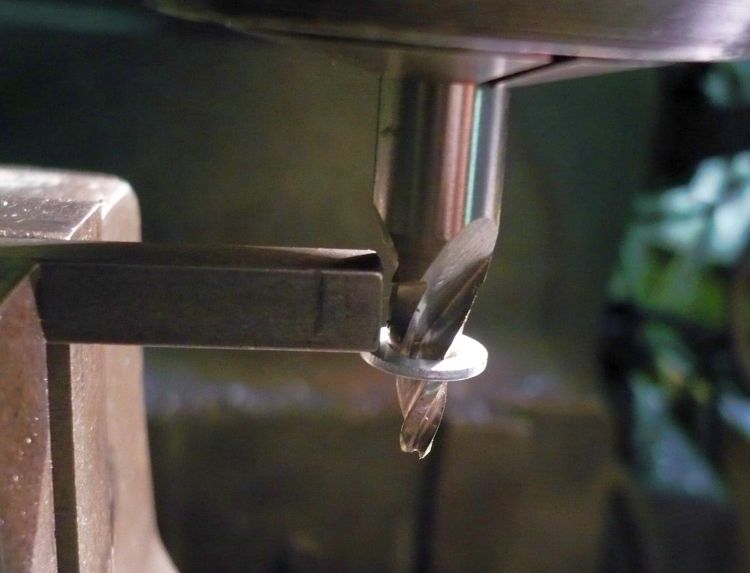 Now centralise the cutter on the blank and then take a cleanup pass across the end to give front rake. Set the dials or DRO to zero.
Now move over half the centre distance and feed in the amount of infeed, that's one side of the cutter done.
Repeat on the other side, literally a 5 minute job.
That's the cutter done, we now have this.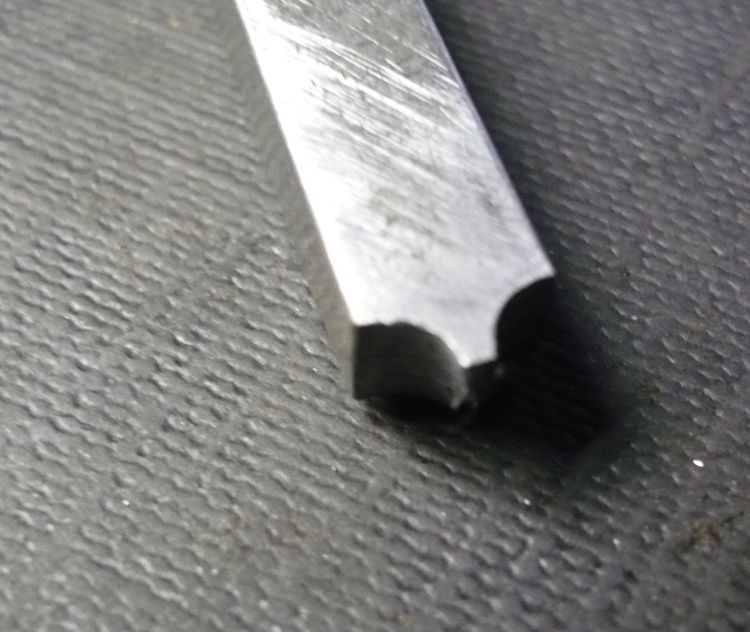 Top view.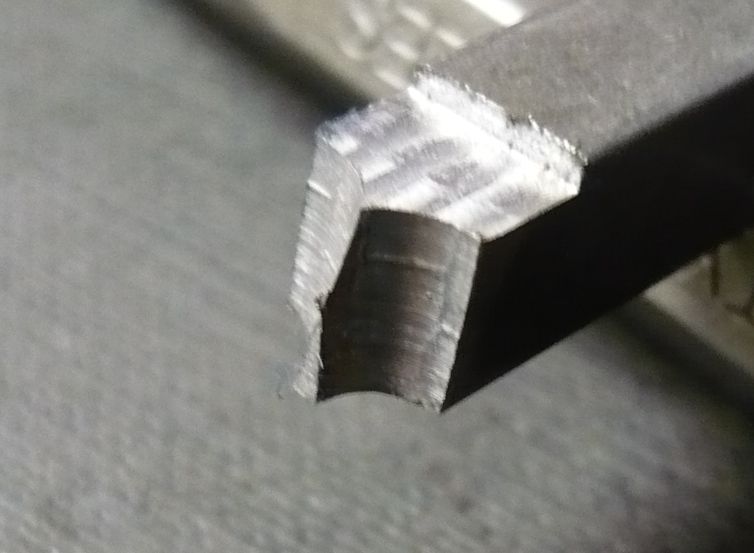 This clearly shows side rake and front rake of the radii, because of the 10 degree angle it removed a lot of the tooth form at the lower end which has weakened to form but as it was the only tapered cutter I have in the crib it was pressed into service to prove the concept.
At this stage [ with a correctly formed cutter ] it needs hardening and tempering and is ready to cut.
This can be used for fly cutting in a holder in the mill or as a shaper tool in a shaper or slotter. It's exactly the same as the button method but without the step of making buttons etc.
[EDIT] Instead of holding a blank in the vise there is no reason that you could not do these two operations to a rotary cutter with 4 or 5 pre gashed portions on it doing each arm in turn at one side offset and then repeating on the other side.
.