That old adage sure applies when some usable material supplies find you.
A renter moved off and left this in the back yard.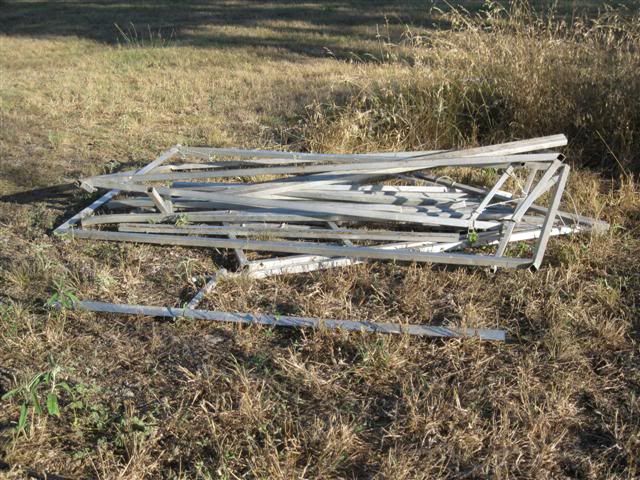 I was really glad to get it. I don't have any good local sources for Al tubing.
The new plasma cutter is working very well to get it cut up into more storable size. It is not very pretty but it sure makes it easier to get into the saw.