Well maybe not quite as interesting as the title sounds. I'm at MIT for a two week crash course in particle accelerator physics. (And it really is a crash course ... 6 hours of lecture, 2 hours of lab and hours of "homework" :-( ) I finally managed to get a few hours to myself so I wandered around campus for a bit.
In the "Media Lab" there were some pretty neat displays. This one caught my eye as something that might find some interest here. You can poke around on this site for some more information:
http://www.media.mit.edu/research/groups-projects
Really beautiful implementation, imo.
There was also a 3D printed clock. It was fairly complex but with what appeared to be a very high resolution. I was not aware that 3D printing had come so far. The last time I saw a 3D printer everything came out a little bit "fuzzy".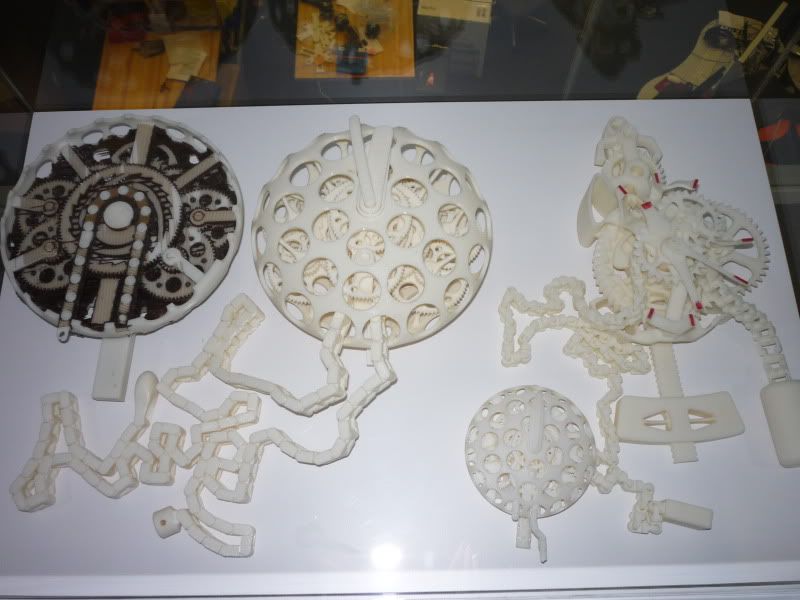 I suppose this is a little bit off topic. And I just ranted about off topic posts... ;-)