3/4HP 8" Baldor bench grinder in slightly rusty but otherwise fine condition. Runs great, quiet bearings, no cracks or damage to either wheel guard.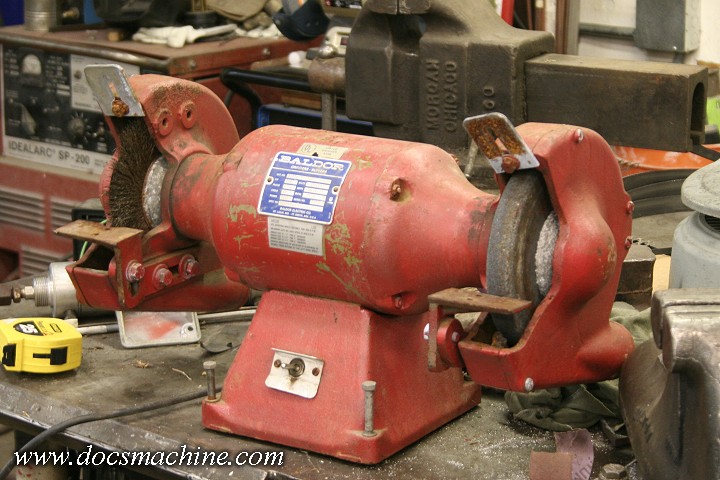 Local garage sale, $35.
It's old enough the previous owner stamped- deeply and clearly- his full name and Social Security Number in the top of the motor shell, presumably so it could be more easily recovered in the event it was stolen.
Doc.