I have a coolant system that will be ready to reassemble in the near
future and I would like to align the motor and pump shafts to be as
concentric as is reasonable to expect.
A 'Before' shot shows that the coupler carries a fan blade for cooling.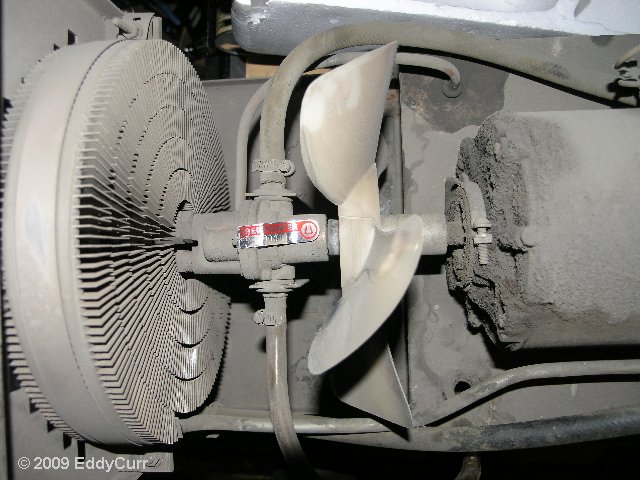 The pump is supported by hose barbs that pass through grommets in
vertical stand-offs made of thin (16 ga?) flat stock. The supply and
return hoses in the picture (above and below the pump on the left side
of the fan) attach to the hose barbs - the flat stock & grommet mounts
are visible here.
How would one go about assessing concentricity between the motor
and pump in this instance? With such a mounting system, is there
sufficient self-aligning capacity that adjusting for concentricity is
a matter of diminishing returns ?
.
.