I was exploring the old American Can plant in Fairport, opened up a couple of old power boxes....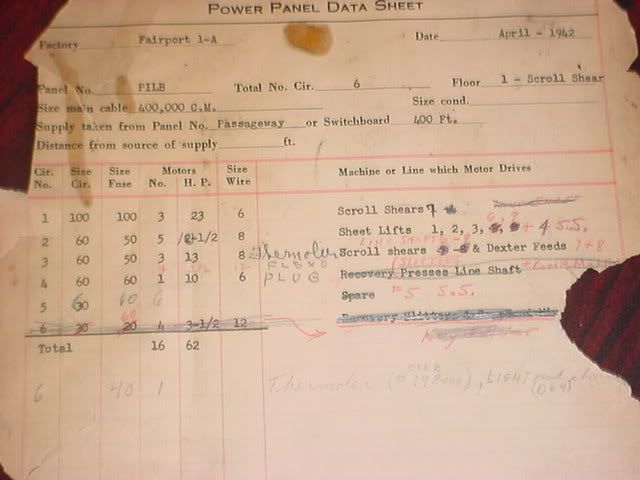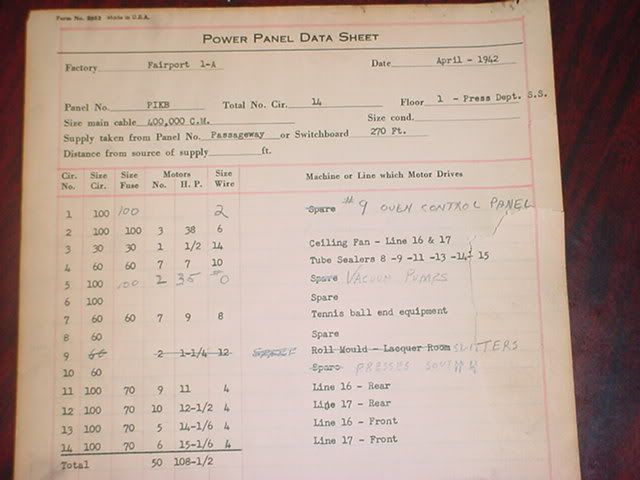 April, 1942. Absolutly amazing...
There is some abandoned equipment up in the overheads, we're going up there to take a look next week. We spotted some books up there and several control panels overhead as well...
Most of the plant is empty, they carved parts of it up as a business incubator but like I said mostly empty.
It is amazing walking through here... the lighting through the dormers overhead early in the morning.
One room, where they did the rollers and "rubber dies" was full of explosion-proof fixtures. OLD ceramic and heavy metal over glass explosion-fixtures.
I'll be bringing my camera next week so I can get some decent pictures of the old machinery. Apparently they ran right up to 1987 then Primerica shut them down *click* and walked away from the property.