Occasionally (well more often than that actually...) I have to knock up bits for work. This week its an asymmetric, offset ball bar for some testing work.
280mm centers, 4" and 2" dia balls.
The 4" ball was easy, Sir John already wore out some carbide drills on it, and made a hole, which after a little work attaches it nicely to its ball seat.:
The 2" sphere is carbide though. It came with a small (5mm) dowel in it. Not enough to get hold of in a clamp. It was previously fitted to a different fixture using loctite 638. I planned on turning down that seat to make the new part, but its made from $%$***%%$ awful stainless.
So a new seat was required. And it had to be a pretty good fit so that the 638 stands a chance of holding it. The sphere is (IIRC) 1.5Kg, carbide is heavy.
I dont have a ball turner, and the CNC lathe is still in build, so what follows is todays improvised tooling. I did this, but it may not be safe or a good idea, presented for interest and inspiration (If you try it and break anything you get to keep both bits, nowt to do with me)
I knocked up a blank, a 1" head on a 12mm stem and chucked it seat to be out. I drilled the hole for the pin to give the tool somewhere to start the cut.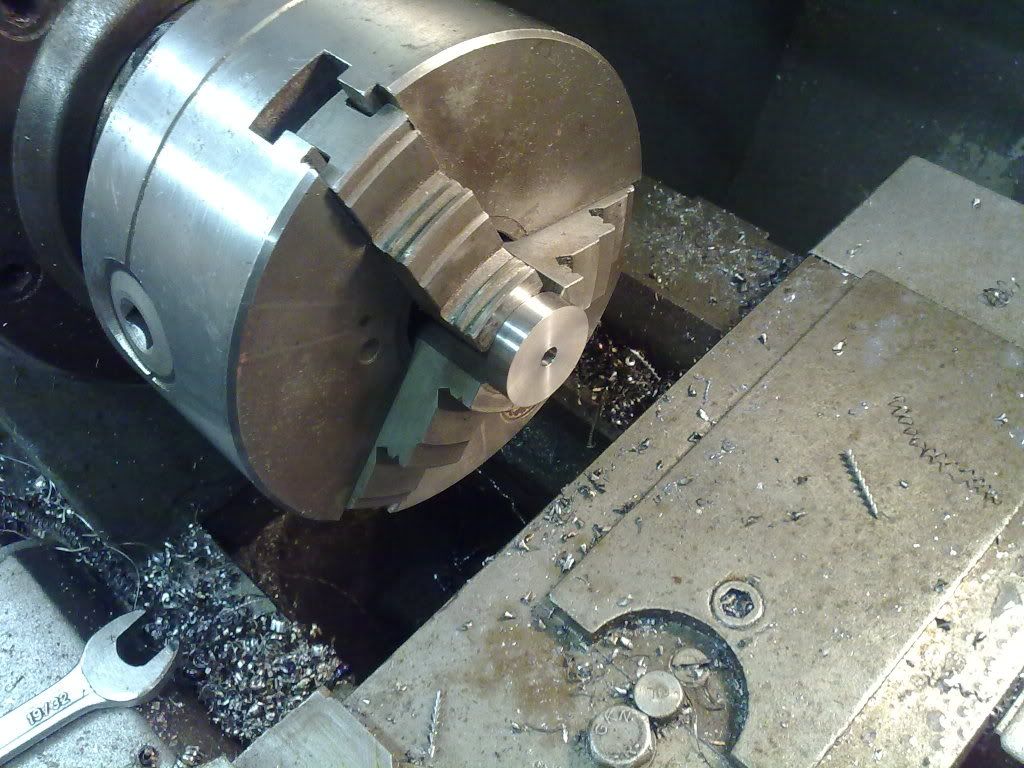 The topslide on my CVA (long bed 10EE for the yanks) is quite substantial, and has a pivot which with a little fiddling can be set to 1" from the cutting edge of a small boring bar (can you guess where Im going yet?)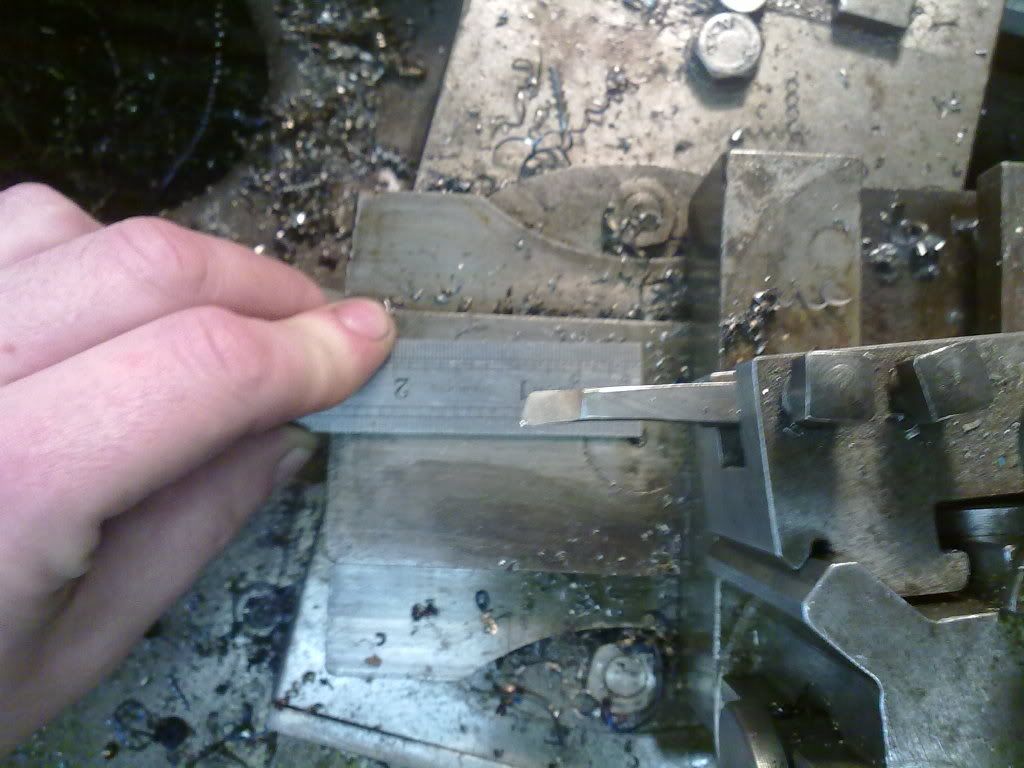 Now set the topslide square, and move the tool to the center of the workpiece: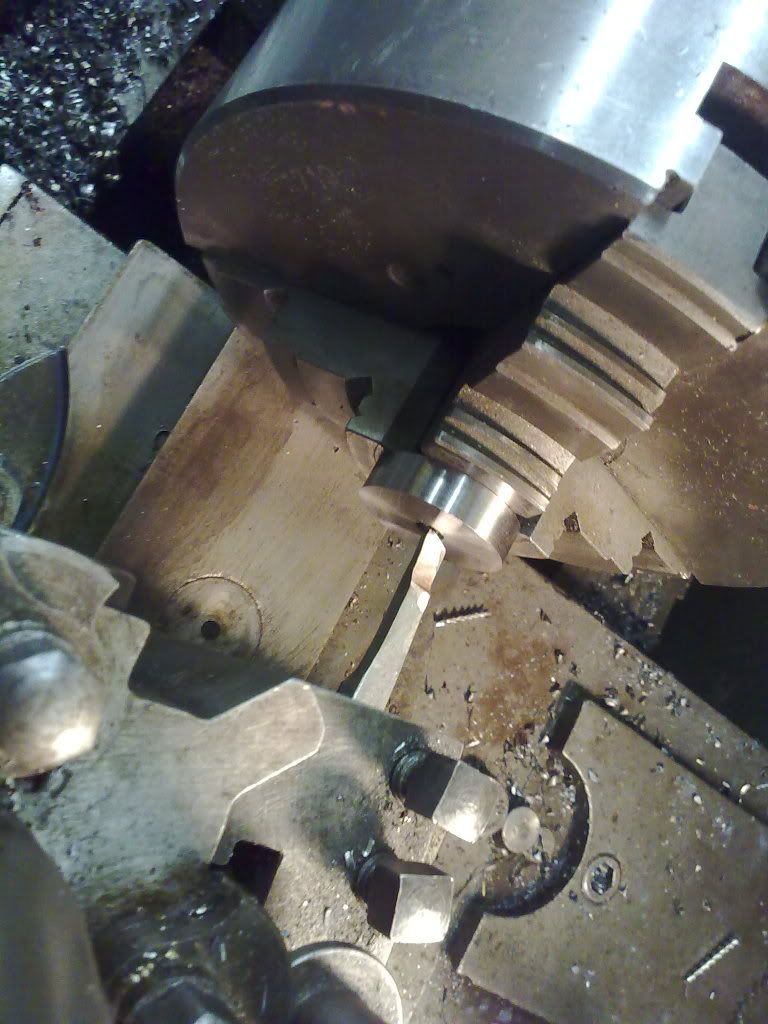 More to follow....
Dave