Ok.
My two main molding presses are electric servo driven.
Normally if you have a power-driven core, unscrewing action or other type of "secondary motion" on a mold you wire said mold into the press and run the motion off of the hydro circuit. Most presses have a dedicated branch just for this.
My two main presses don't have this, I have to use dedicated power-packs with relay-and-solenoid stacks that talk to the machine. I'm using the setup that Cincinnati recommends.
The rest of my machines including the soon-to-arrive big blue are hydro-powered.
Now, behold this picture: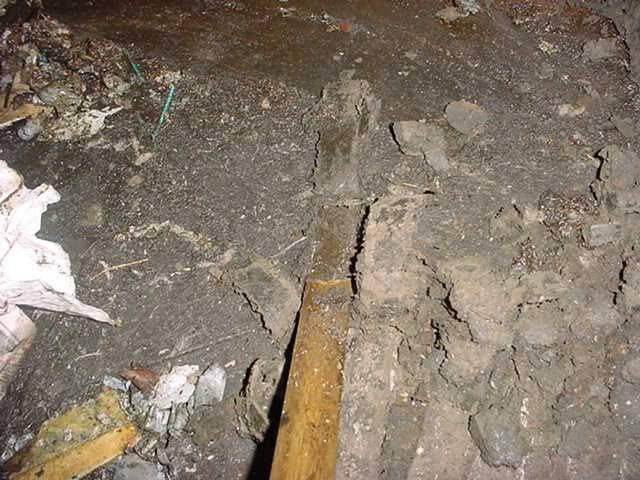 This is an inch-thick layer of oil, dust, floor-dry and god knows what else that accumulated around an Arburg press I purchased.
Proper R&M will go a long way to preventing this kind of mess, but what else can I do to avoid this kind of buildup?
I'm looking at sealing the floor around the hydro presses... do these products stand up to vibration, hot oil and chemical attack? In other words is it worth it?
What about floor-sorbants. Floor-Dry and cat-litter turn into mud... Is saw-dust better at preventing this kind of accumulation? What about corn-cob?
Finally, what can I do about getting serious oil stains out of cement if they occur?