My wife is much more thorough and meticulous than I when it comes to scouring the Craigslist ads. She found an ad for a Bridgeport mill, mis-spelled and lost within the "General" category. She said it sounded like something I had been wanting, and to write to the seller and go and see it. And she said if it looks good, to drag it home.
So I did.
And here it is in my shop: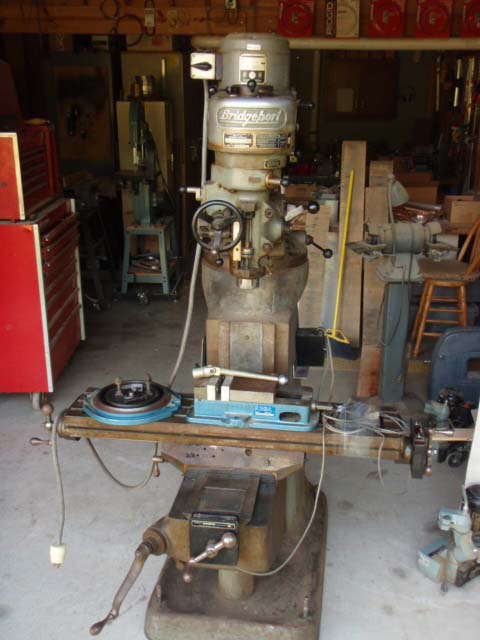 It's a 1972, in great condition. The flaking is still visible on the saddle/knee ways, it has just a few accident marks on the table, sounds like it should, and I couldn't measure any runout at all. Included in the deal is the KURT 6" swivel vise (so new it doesn't even have any scratches or marks on the paint, and only one little divot on one of the soft jaws) and a set of "In Motion Quick Change" tool holders from Diamond Tool & Die, Oakland, CA. (for R-8 spindles) and a set of work hold-downs from Enco.
Only drawback is the Erickson Quick Change spindle and the future expense of tooling it up. This is the mill I was asking about late last week in another thread.
So now I have to get off my lazy butt and get my phase converter wired up, and move this thing across the shop to it's appointed corner.
The "In Motion Quick Change" system doesn't fit this mill, so I'll probably sell it eventually.