Just had this door and frame made .wood is sapele. door is 1.5 inches thick....no editing software on this comp ..only the photobucket resize was used ..so warts and all.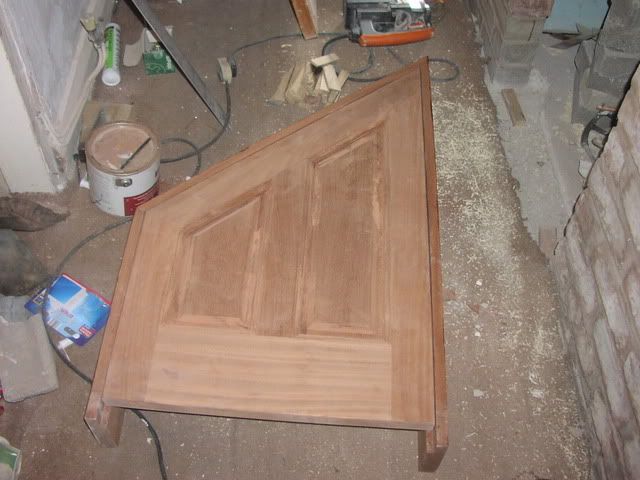 Was planning on hanging it on its longest side ..but just realised, I cant do this without hacking it about...seems unknown to me until now ..that if you hang on the longest side..the top triangle ..will want to crash into top style as its opened..
Now then ...i could chisel/ machine /sand part of the door away for clearance ..but will it just be a bit at the top on the other side ..or will it effect the whole door ..all the way down the slanted top style ..
I could go ahead and hang it ..once frame is in position ..and find out the hard way ...thought you guys may have come across something similar ..and stop me doing damage.
all the best.markj