I came into possession of two orphaned mill vise swivel bases.
Do any HSMers have examples of alternative uses they have put their
vises bases to work at?
The outer circumference of the base on the left is 12". The one on the
right appears to be about 16".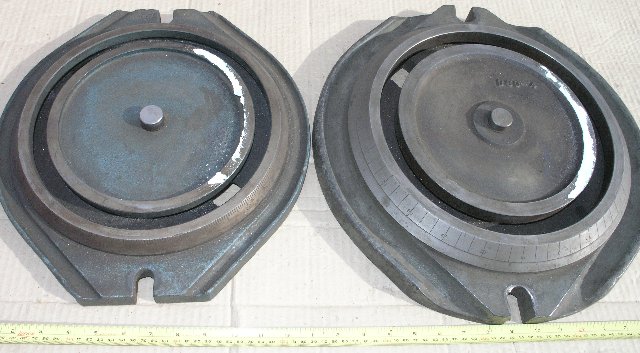 .