Along with other things, my father passed on an interest in blacksmithing. I inherited his coal fired portable rivet forge.
The unit was old when he bought it before I was born. It is a low cost unit with a pressed steel pan, light wall pipe legs, cast iron air piping, and a hand cranked centrifical blower. In the 4 decades it sat unused behind a shed in his yard, the pan rusted through, a succession of wren and tree swallow sized birds set up house keeping in the blower, the legs rusted through, and the cast iron lower air piping rotted away.
I undertook to clean it up and resurrect the forge by removing the birdsnest, replacing the air piping with steel piping, and patching the pan. Patching the pan was the most entertaining. Stick welding a patch of 16 gage plate/sheet to a pan perforated with rust was a challenge for a weekend welder...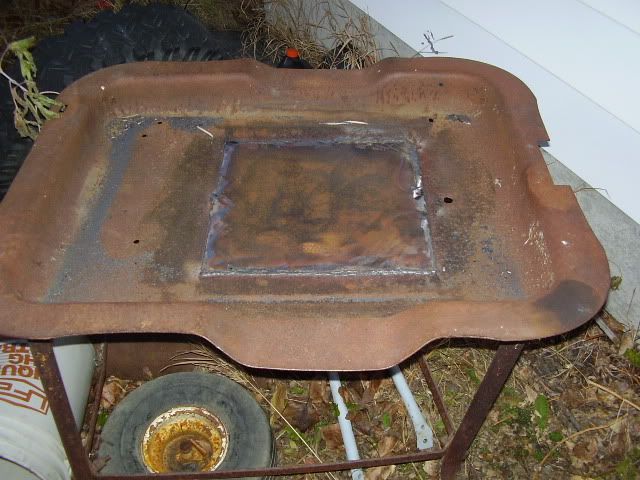 My two girls wanted pocket or sheath knives. They managed to lose both the folding lock blade knives they were given within 3 months....
To give them an idea what went into a knife, I decided that we would make replacements. A sheathed belt knife seemed the simplest and safest.
Along with the portable forge, I inherited a 10' Graham Holme (SP?) chisel plow. The old cultivator had had a rough life. It suffered abuse from too much HP, too many rocks, and too severe duty. Too big for the garden patch and way too small to be of value for it's original purpose, it represents an estimated 2 tons of structural and spring steel and misc other parts
On the top of each shank was a coil spring made of 3/8" spring steel rod. Perfect for a flat knife blank.
Earlier, I'd flattened the top of a piece of 100#/yd rail with the mill/drill for anvil.
I mooched some stoker coal from a neighbor, and we were off.