What a grind(er)
Originally posted by .RC.
Thanks Ringer.
A previous post of yours prompted me to recall that you have a KO Lee T&C grinder - similar to my other T&C grinder (a KOL clone from H&F):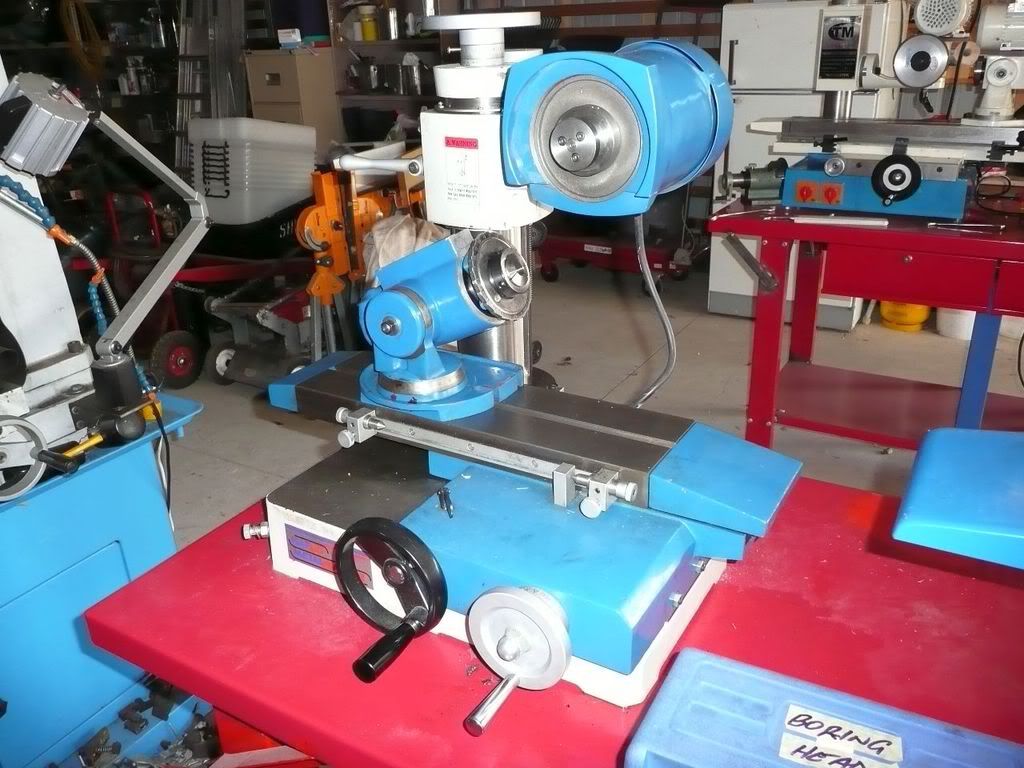 My other T&C grinder that I referred to earlier (also from H&F) is in the back-ground.
That T&C grinder you have works very well indeed. I particularly like the fine worm and wheel drive for moving the column left-right and the up-down tilt of the grinding head.
The wheel adaptor is fixed to the motor spindle end as you say.
You need to see if the diamond face is out or whether the cup has been damaged or distorted. My guess is that the wheel adaptor is OK but it needs checking as well.
Originally posted by luthor
I agree with Luthor.
I grind the tool steel shanks free-hand on the pedestal grinder but if it needs to be done on the T&C grinder I use aluminium oxide or CBN and use diamond for the TC although CBN works well enough for "touching-up" TC.
I seem to recall that you have one of these fittings: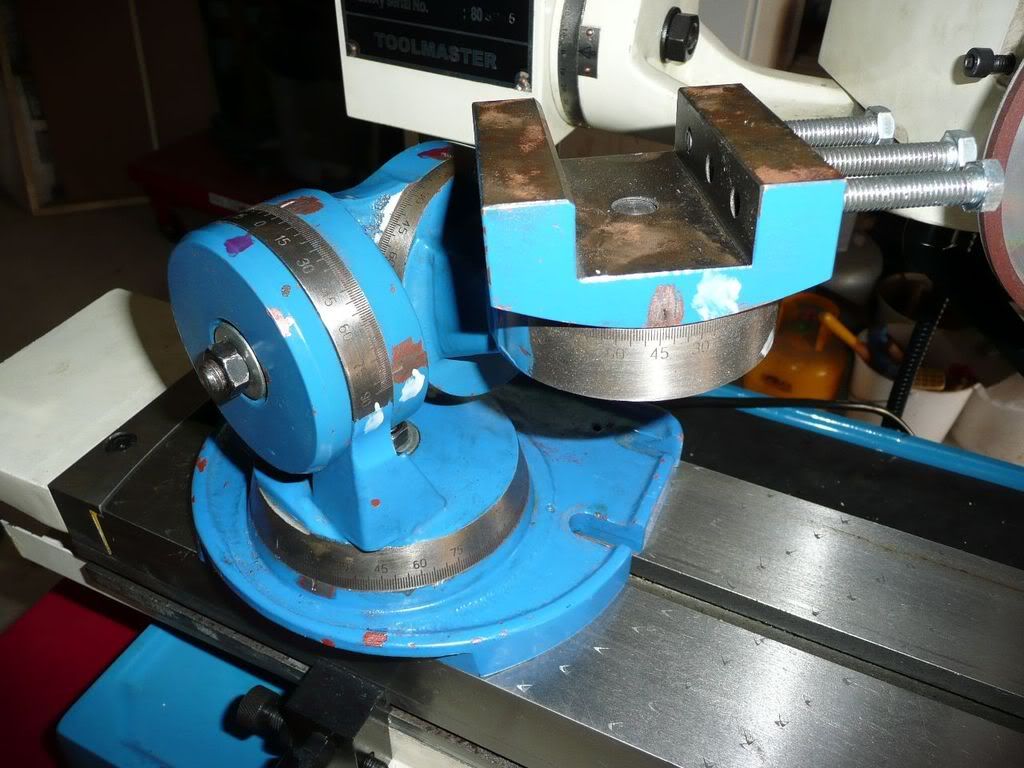 Use it to grind your tools - beats "off-hand" grinding hands down" - or better yet adapt it for a "tool-post" like this - even better:
Use as coarse a wheel as you can to minimise over-heating and to maximise material removal. Use a "spring cut" to finish off - follow up with a hand hone stick.
I "hollow grind" all faces where I can as it makes it a lot easier with the hand hone - especially on the machine - as it minimises the times needed to do a hand "touch-up" on the lathe or mill etc.
Wear a face mask - even a cheap one - to keep from breathing in grinding dust - especially TC.
There are many occasions with T&C grinding where guards have to be removed and so dust etc. is not localised.
My T&C grinder similar to yours has a 1 1/4" (31.75mm) spigot as well but I just fit a strip of 0.005" (0.125mm) hard brass shim as a sleeve to pack it out for using the new(er) 32mm (~ 1.260") bored wheels.
If I also recall correctly, you have this book from H&F:
https://www.machineryhouse.com.au/Pr...stockCode=L341
If you have it - use it. It is the best $70+ you will ever spend for machining and shop practice - grinding generally and T&C grinding in particular.