Trying to get the Tree 2UVR up and running this weekend.
This is what's in the box that currently mounted to the side of the machine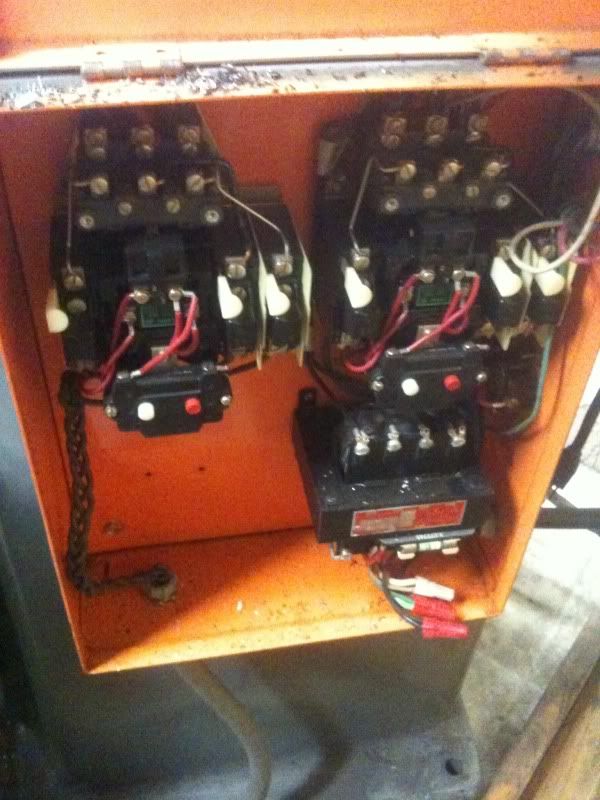 There appear to be 2 main disconnects, one for the spindle motor and one for the power feed motor. Then on the bottom there is a transformer that feeds both of these main disconnects.
The manuals that came with the VFDs (one is a TECO and the other a GE) are more confusing than helpful.
Am I correct in thinking that I can get rid of all this stuff, run 2 supply legs into the VFD's, and the 3 respective load wires out to each motor (along with grounds) and call it good?
This would leave the VFDs powered up all the time. Are you supposed to have disconnect between the powersource and VFD?
About the For/off/rev switch on the spindle motor.....I understand that this is to be removed and the forward/rev switching done through the VFD somehow?