Heres a few pics of my latest project. Ive been making lots of pens for presents and a lot of the guys i work with suggested i do this.
Its made out of parts i had laying around, other than the laser which was ordered from DX for under $30. The steppers are 12v 36oz/in unipolars and run off of drivers i made from L297 and ULN2308 chips. The timing pulleys, belt and the rails the laser slides on were salvaged from old printers and scanners, and the rest is made from 3/4" UHMW.
The cicruit for the laser is still just breadboarded, i will hopefully get it made today.
Im using EMC2 on a spare desktop i had laying around, i would like to run it off my laptop, but it has too much latency. Im using Engrave-11.py for engraving the text, and dxf2gcode for my graphics.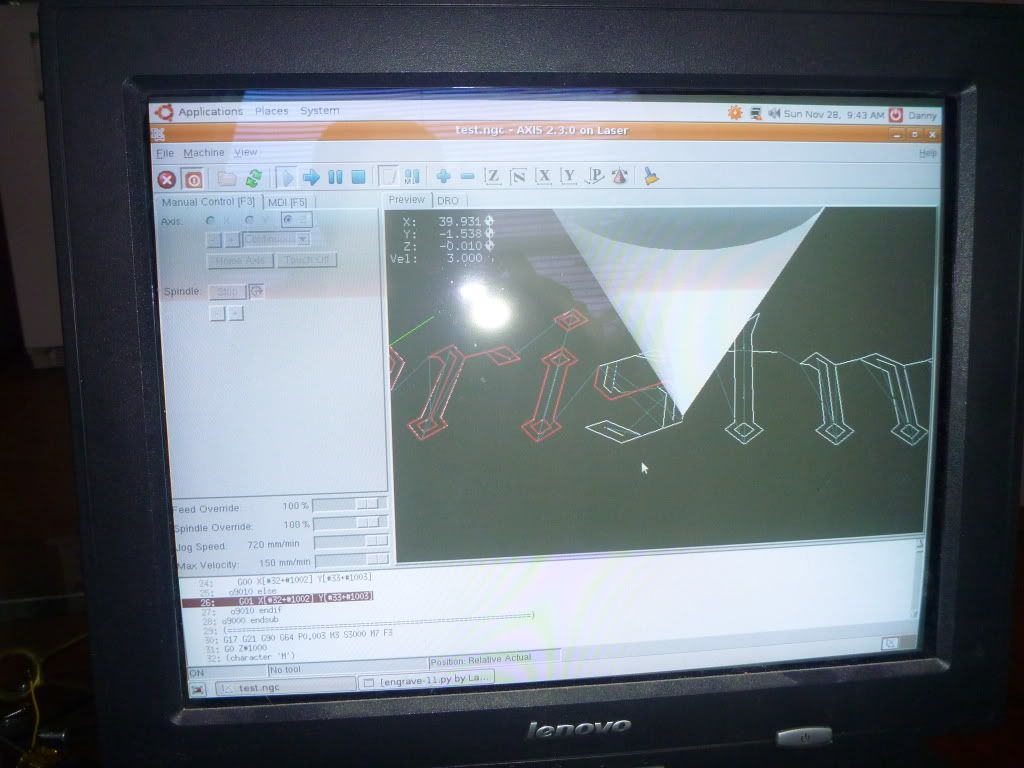 I've been too scared to try it on a real pen yet, just because it doesnt always burn everything 100% yet. So far i have just cut up some 3/8" dowel to practice on. On the one that says "Merry Christmas", i can only write at approximately .125in/min. The Dragons Fire one was written around 1.5in/min just because it is slightly darker.