I wasn't sure whether to place this in the shop tools thread but it's not really a tool, in fact it was because I didn't want another tool I came up with this.
Problem:-
Big stack of Oilite bushes that require turning down on the OD to a special size.
Bore is a standard 20mm, tad over 3/4"
These need to be held on the bore and turned on the OD, many ways to do this, expanding 5C arbor, specialised arbor with retaining nut and washer etc. Problem with this method is you can only do one at once unless you make a long arbor up which is what I didn't want to do because it's probably a one off job and even if it comes up again I would have lost or forgotten about it, so try to do multiples without the hassle of specials.
Sooooooooo
Take a piece of off the shelf 20mm diameter scrapbinium [TM] face the end and centre drill it.
Fit to chuck with washer on next to jaws to protect them and slide bushes in, in this case doing 4 at a time.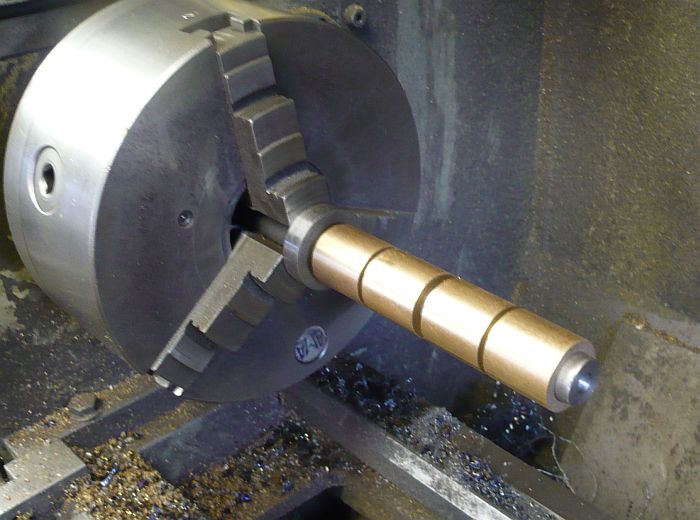 Now slightly loosen off chuck jaws, bring tailstock up with revolting centre and force the shaft back thru the jaws until everything is solid, then tighten jaws.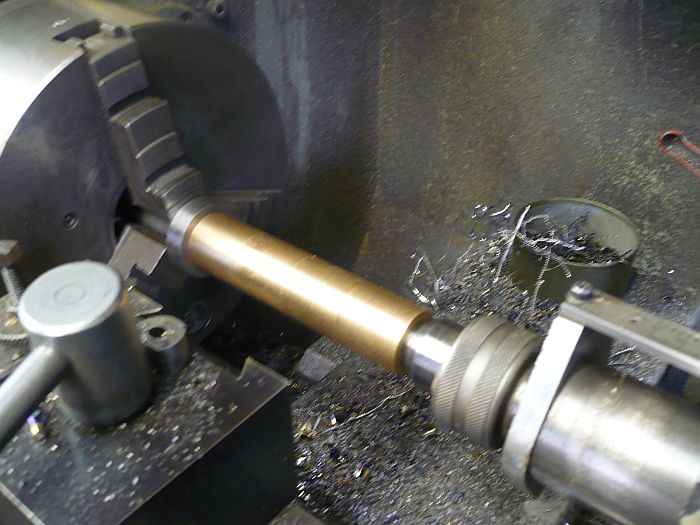 That's it job done, the centre will drive the bushes and the tip of the centre is hard on in the shaft so everything is fully supported and running true.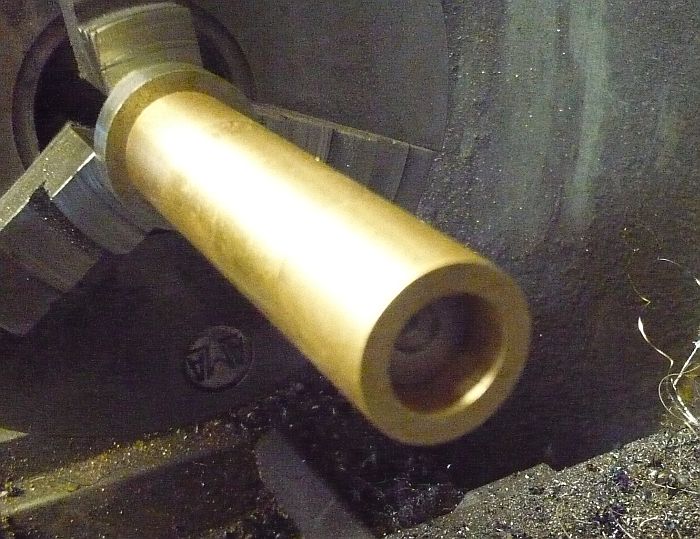 Shot with centre retracted to show how it sits. Now you can skim the 4 bushes and then do the next lot. If the lengths are accurate then you don't need to keep resetting but if not just push the bar back thru the jaws and nip up.
When you are done the length of shaft can go back in the bit box until it's needed for another job, nothing wasted and plenty of time saved.
.