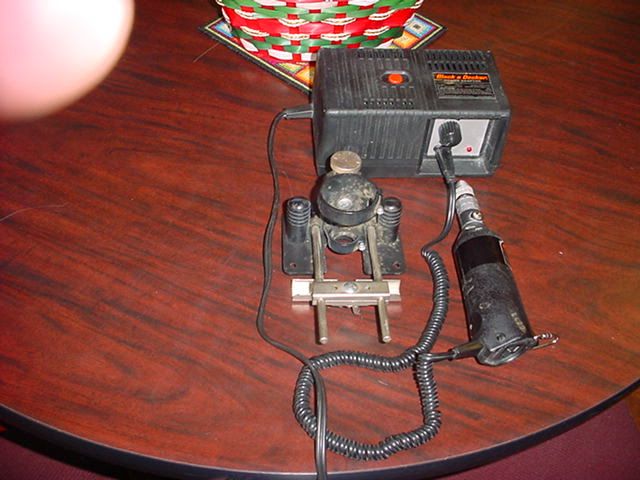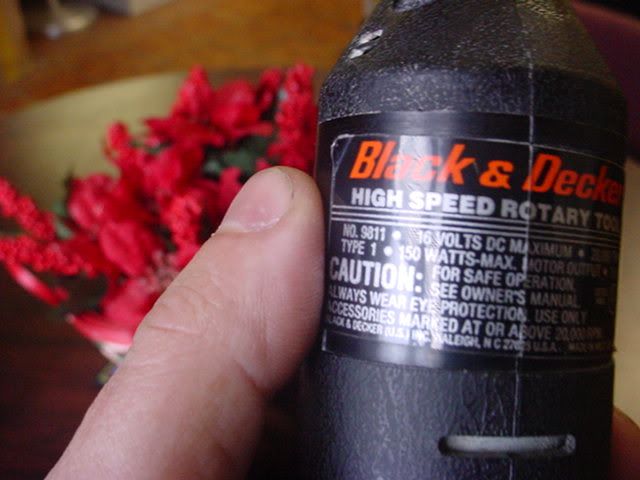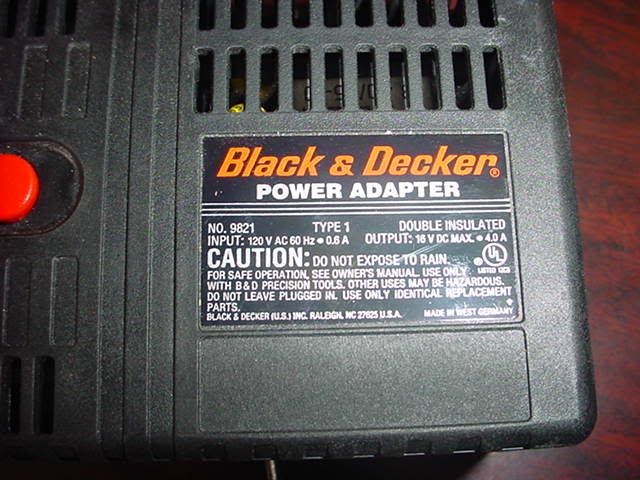 We have a not-for-profit "Used Tool" shop that just opened. They have lots of tools, good and bad there. They accept old tools, power tools and machines, clean them up, test 'em out and sell them CHEAP. Goal is to raise money for one of the church food-pantry programs. I 100% approve of trading money for tools if some of that money goes to help people who need such help.
Anyway. It runs... very very smooth. Goes from fast to OMG FAST, twice as fast as my Dremel.
The power box is very substantial too. Good 3-4 pounds, and you can see a
[email protected]
transformer in there.
The chuck is a proper chuck too! Got little jaws and everything. Came with two spare chucks still sealed in plastic. Proper chuck with jaws as opposed to those fail-tastic compression-collet things that Dremel uses.
I'm not sure what this is: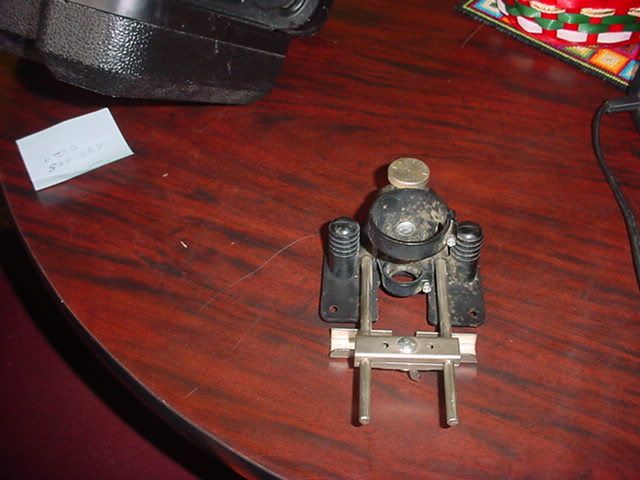 ...the tool fits in it securely. The metal part moves back and forth and locks with a wing-nut. The plastic piece moves up and down when you turn the knob giving some fine vertical motion. It says Dremel on the front... I think it is part of something else, not original equipment.
Well, that's
my
gloat. No one has beat the "Everlasting Drill And Tap Box Of The Gods" yet today this week.