A very good friend scored 2 of these and gave me a 220V 3 phase 3HP Baldor motor!!!
Fits perfectly on my Mill - NOT. So I get to make a mount.
I also get to do the VFD thing and quit changing belts around.
Very exciting!
Here's the motor, she's a big girl.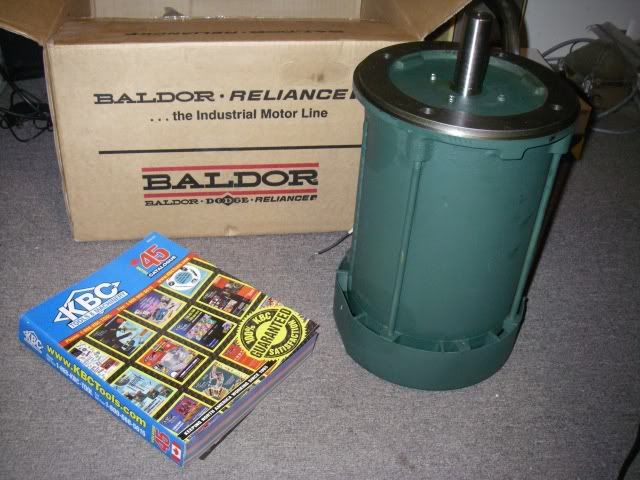 Here's the plate, you can see if you look, she's made in China. The motor is a solid bit of kit, very nicely made, once I get the mount sorted, it should all work out.
I'll likely have some dumb questions, you've been warned.