Hi guys:
I'm once again very impressed with the capabilities of Chinese metalworking equipment.
I had to 'Knife and fork' the slug out. My jigsaw blade 'went for a burton' after 300* so I had to finish by chain drilling the last bit. Then I had to bash it out with a hammer (I mean big salad spoon).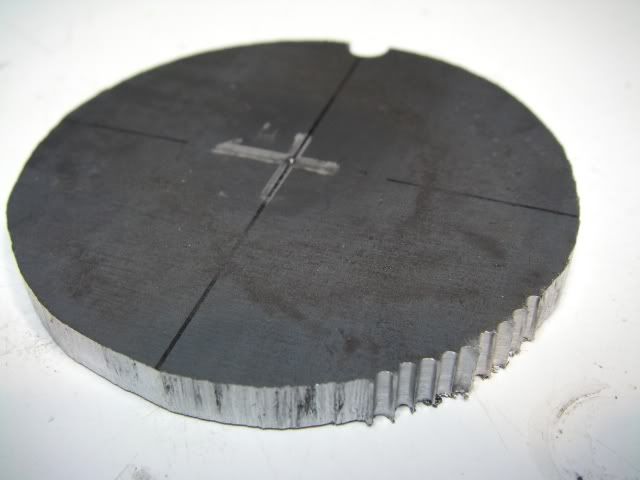 I milled 2 of the motor mount bolt slots first so I could use them to bolt the part to the table and prevent the boring head from flinging the part through me into the wall. A bit nerve racking to begin with but I was pretty sure any mayhem wouldn't be fatal.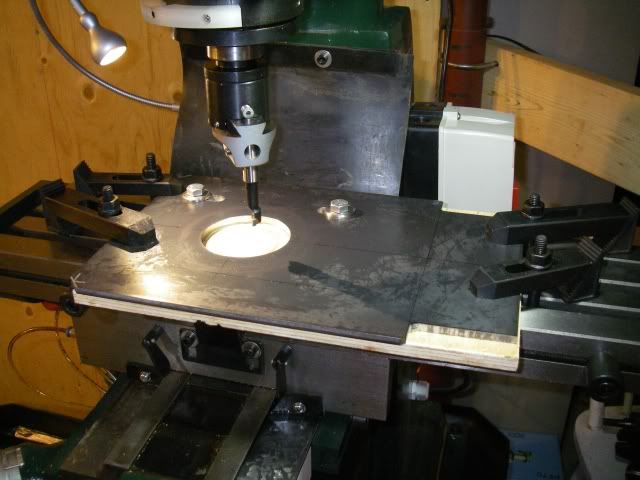 Here is the finished hole. I must have got most of it right. I took .015" cuts to make my rough hole round, the crap in the bottom is just chips shoved into the plywood, all that cleaned up easily with a Vargus MB-2000 which worked better on this steel than anything else I've ever tried it on.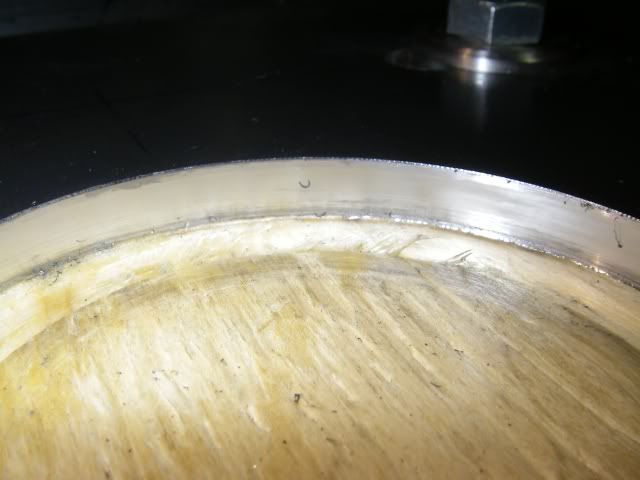 All-in-all, a good night.