My Criterion boring head that came with some other tooling has an auto feed not found on all such tools. Not being familiar with these tools I just assumed they were all that way. Some discussion proved otherwise. The way this works is as follows: The hole size is setup and the gibs locked in the normal manner for boring operations. For a facing cut the depth is set normally then as the tool rotates and the silver ring is held to feed the tool outward.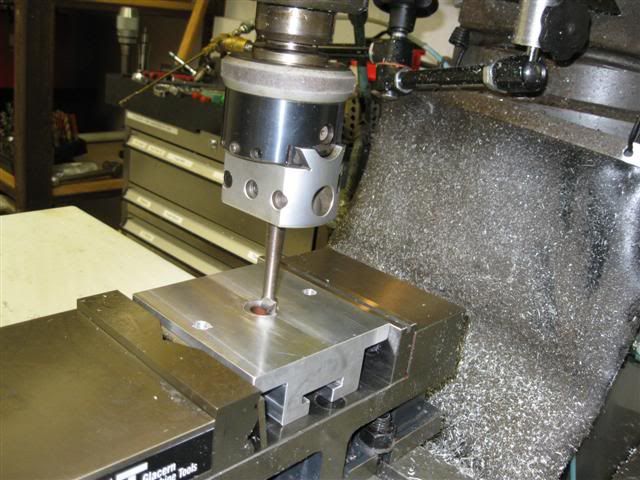 This is a better view showing the counter bore produced and the surface finish.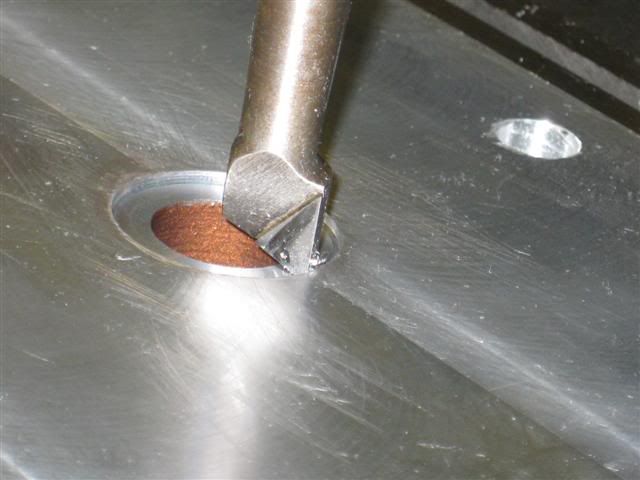 To retract the tool for another pass one just reverses the direction on the mill and continues holding the silver ring.