Got around to sharpening some of my end mills that have been slowly collecting by the grinder. I don't have anything fancy to sharpen them with, just the fixture you see in the picture, and my surface grinder. There are a couple different types. Some are center cutting and some are not. The center cutting ones, #4 in the picture, after a couple sharpenings you have to start to cut a clearance slot as I usually do with a dremel tool. It doesn't have to be perfect, just has to open up the center. The other cutters #2, & 3 with the hole in the center have to be x'ed out after several sharpenings. As you can see that #2 only has a small hole left as that one has been sharpened several times, so I had to x that one out a bit. But what has me stumped is #3. Look at how the edge tapers out to the end, while all the others are relativley straight. I've tried grinding it at different positions relative to the wheel but always end up with the same result. I've come to the conclusion that it's in the geometry of the helix altough you cant really see any difference looking at it compared to the others. On the good side of things they always cut super nice when I'm done regardless of how they look. The last one,(not done) broke at one time. It had a hole in the center which is now gone. I'll have to either x it or grind a hole in the center when I go to sharpen it. Thought....... anyone??
Note: The alternative to x ing out the center is a relief cut angled into the center as seen on #1 and #4, but that would require another set up to do and the x serves the same purpose and is faster to do.
I haven't reied doing any of these on the tool and cutter grinder yet, and I don't have an air bearing for the flutes. Yet !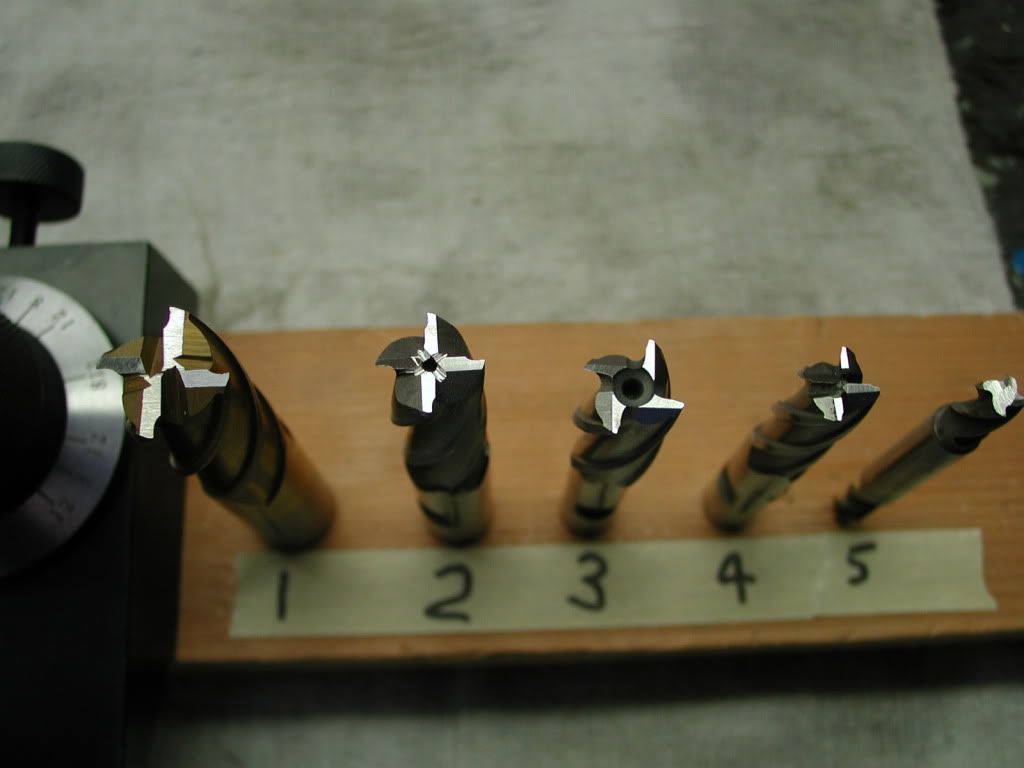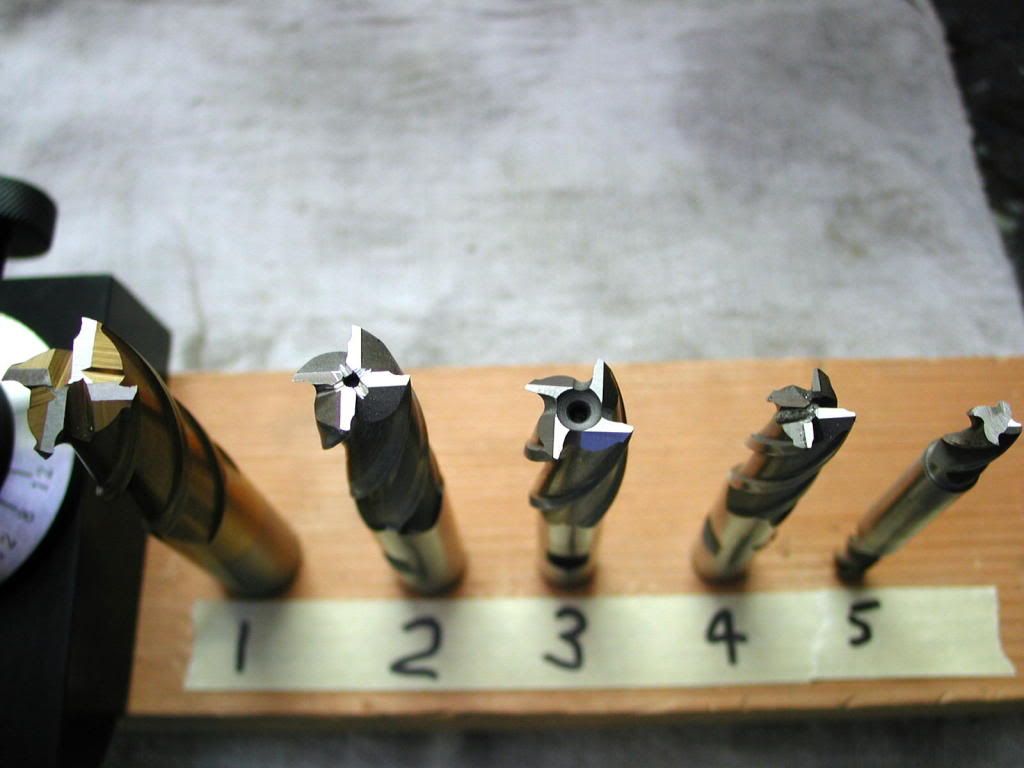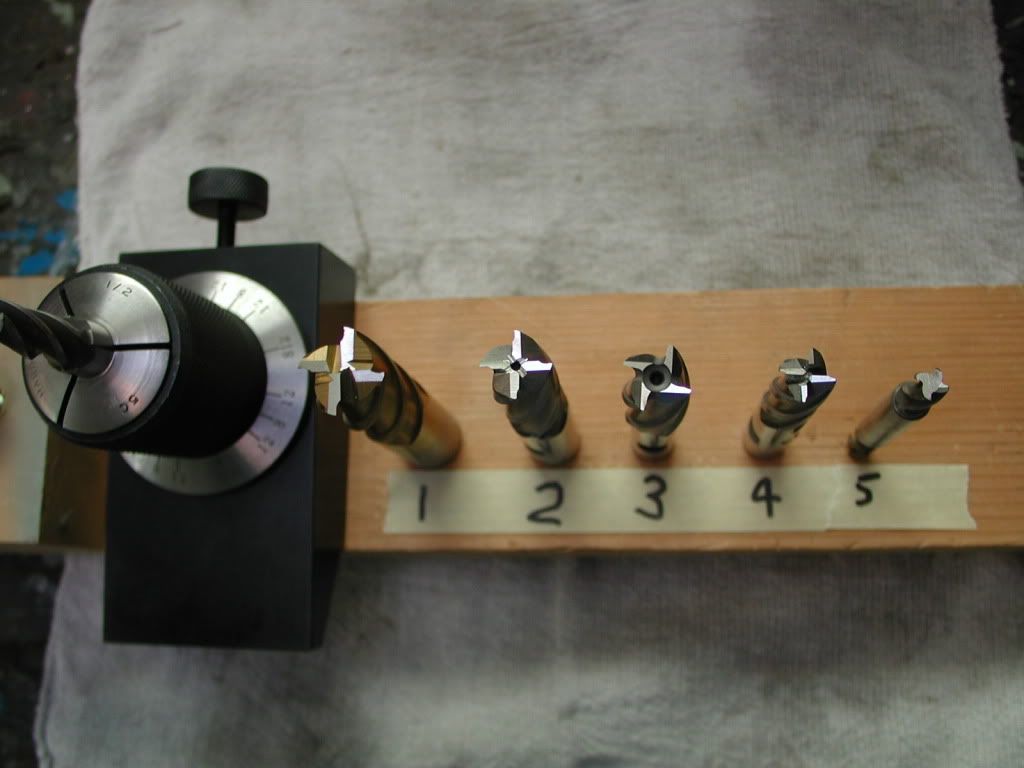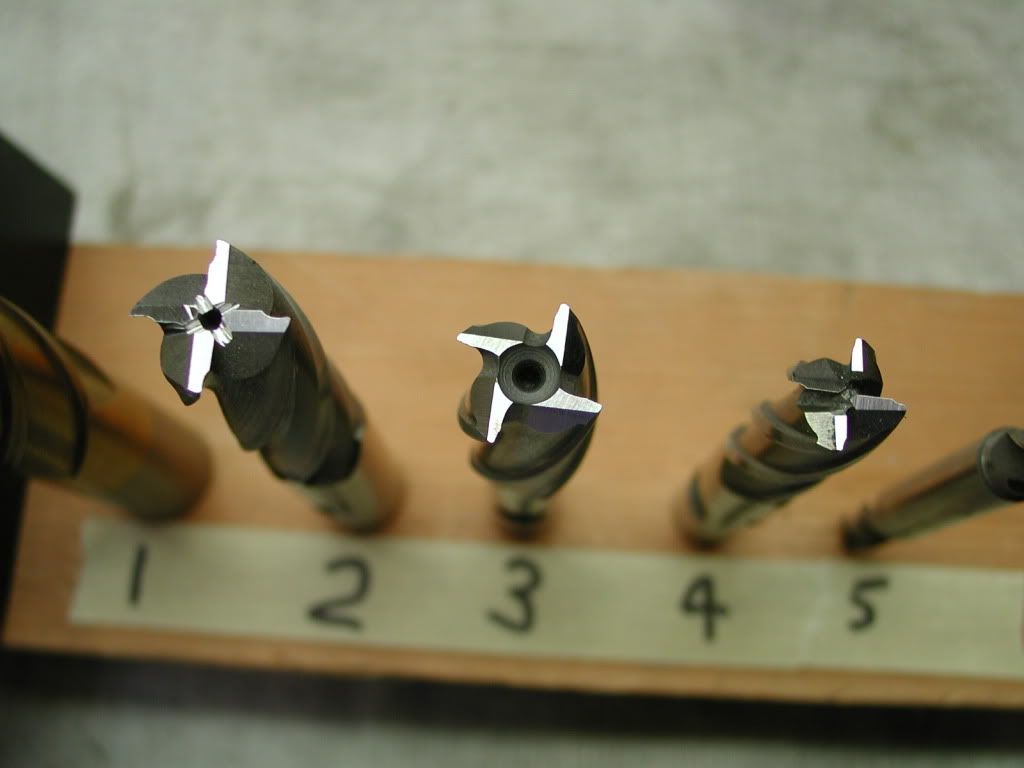 JL............