I'm working on a small project that one of the members of Portland Model Engineers brought in. He had two photos of a small hand vise. One was from the side and one was approximately isometric. He was having problems reverse engineering the dimensions. I offered to help and made up a 3D CAD model in Solidworks. The dimensions were checked by replicating and overlaying an appropriate view of the model over the almost Isometric photo.
The Cad model ended up looking like this: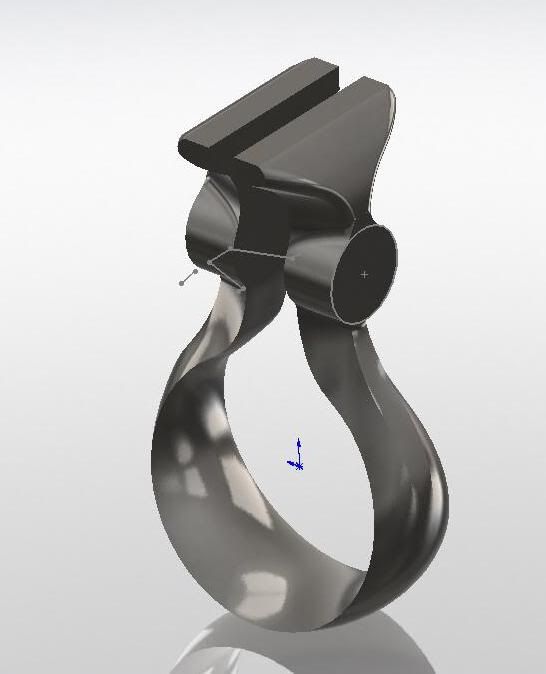 After generating the model I started cutting a part in D2 tool steel on the mill, lathe and hand operated shaper. Progess photos follow:
Current state: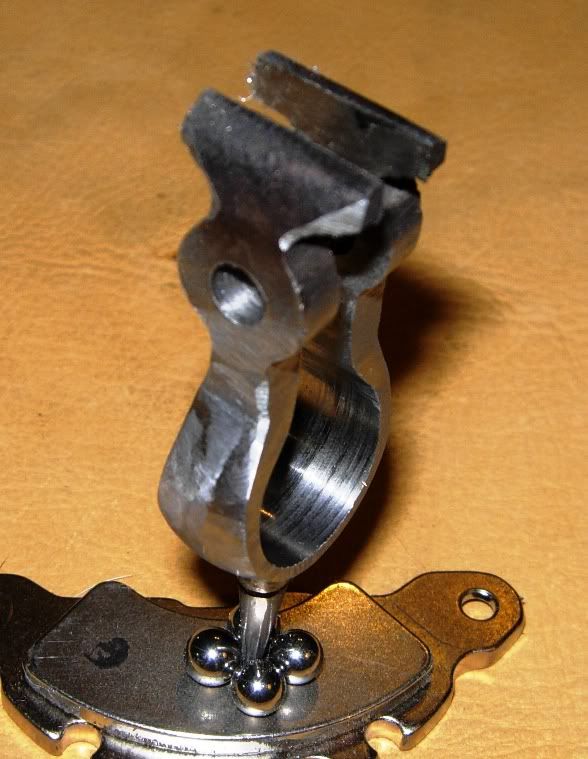 I'm down to the pont of hand filing contours, hardening the vise and making the clamp screw and nut.