Finally got everything together for a family group photo: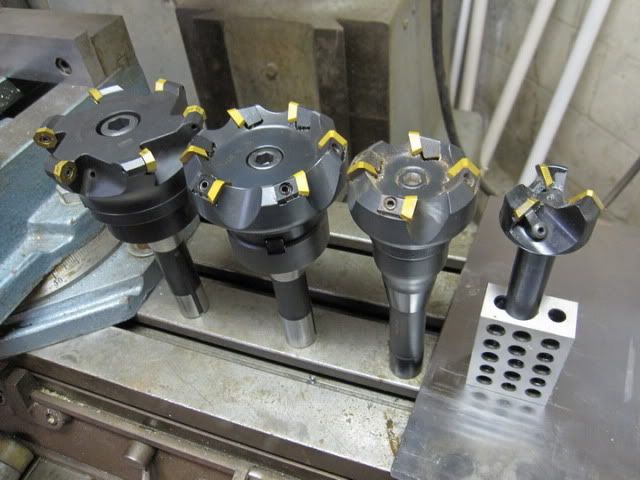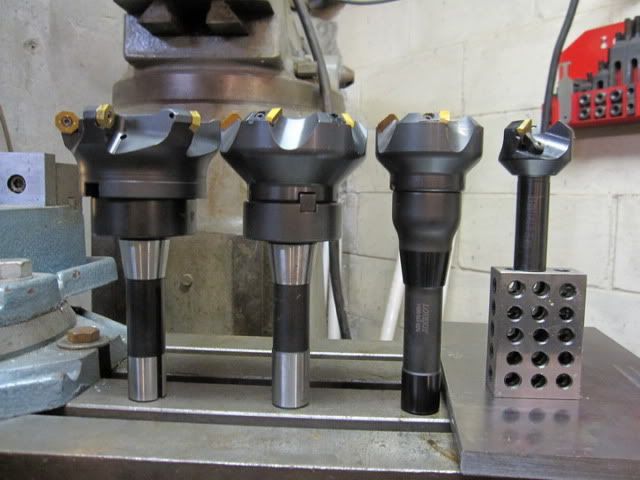 From left to right are: Walter 4" octagonal 43؛ 6-insert, Widia-Valenite 3" 45؛ 6-insert, Widia-Valenite 2" 45؛ 4-insert, Iscar 1-1/4" 45؛ 3-insert.
So the long version of a short story. A friend retiring from Valenite gifted me the the two smaller ones over a year ago. Obviously, didn't need any shank/adpater/holder for the little one. I found the Lovejoy 3/4" pilot shell mill adapter on Ebay for $36 (new, right from Lovejoy) for the 2" mill, which until I got the 3", I thought was a 2-1/2" mill. Inserts came with them.
Two months ago, I found the 4" Walter cutter on Ebay and won it for $57, shipped. Brand new, and I found out it's still a current model with a list price of $671(!). The Iscar-ETM 1" pilot R8 adapter was a BIN on Ebay, pricey at $79, but I wanted
quality
, and no runout. I got the inserts off Ebay for $35. A total runout of .0003" from high to low across the inserts, total investment $171. That's the most expensive one by far, and will probably see the least amount of use. Go figure.
My buddy found the 3" cutter in his garage two weeks ago, gave me that one. I found a new Seco brand R8 shell mill adapter on Ebay, $45 plus $12 for shipping (which I got reimbursed because it came in with some rust spots.) It takes the same SEKN/SEHN43 inserts as the 2" one, so all set there.
What I find ironic is that the Walter cutter, from a German company, is made in USA. The "Valenite" cutters, at the time and American company, were made in Germany. AFAIK, the Iscar was made in Israel.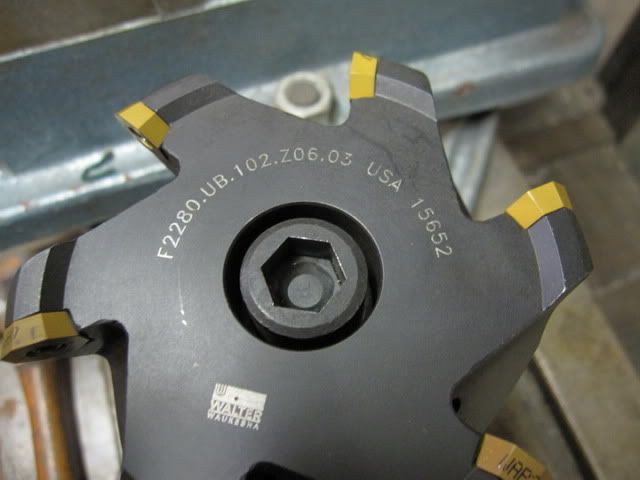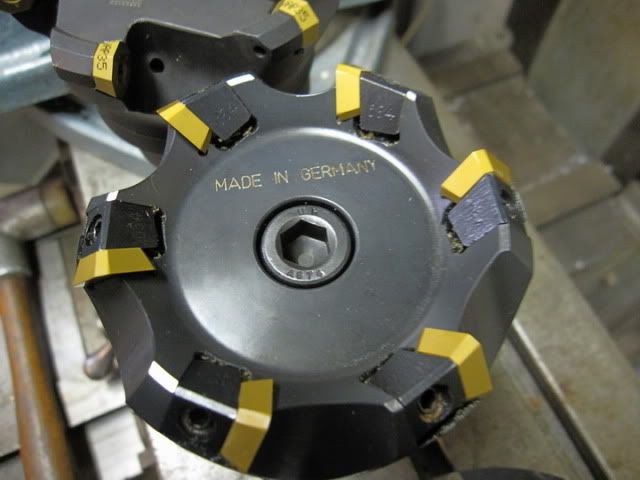 I thought it amazing that the 3 different shell mill mount cutters with 3 different makes of R8 adapters are all assembled to the same gauge length, within .010". Ready for anything now, total investment just $252.