Threw this together over the past couple months. It's intended to do isolation milling of PCBs. I piddle in electronics some and this should be handy. It could also mill some small parts in softer materials and of course do engraving.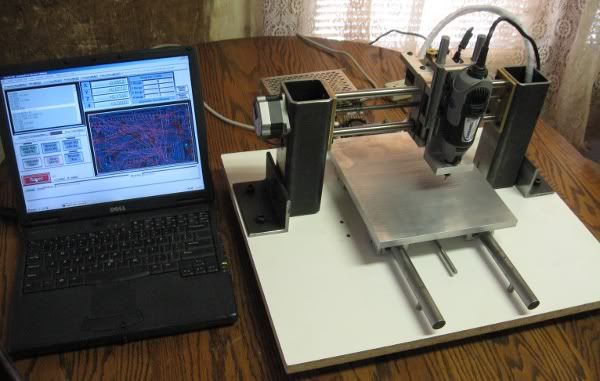 Machined almost all the parts from stuff pulled from the "scrap" pile. The bought stuff comes in at around $100 (driver board, power supply, various hardware). The linear bearings and steppers were also in my spare parts pile, scavenged from stuff which was pulled out of service.
The table is just flat because for what I intend to use it for I'll either be using CA glue/acetone or double-sided tape.