I just finished grinding my first HSS lathe bit and wow can't believe I spend almost 3 years using carbide on my home lathe.
I was always a bit unsure about the angles and decided to stick to carbide inserts where I know the angles are right.
Got 2 1/2 x 4 blanks from a local supplier just HSS no cobalt just incase I mess it up.
The are Kennedy blanks made in England and it turned out pretty well.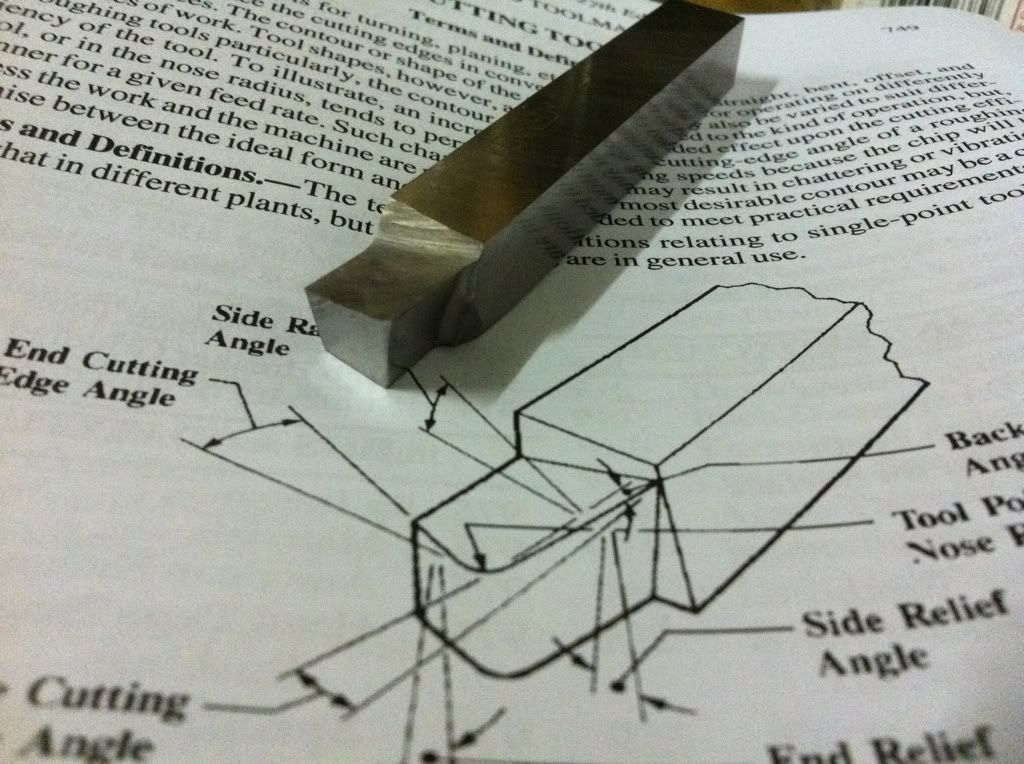 I just thumb sucked the angles and bounced it between my 2 grinding wheels depending on how I had to hold it ( one is green silica and the other white I assume Alu oxide)
It cuts Alu like butter and even suprised me on hardened 4140.
Now I just need to firgure out how to put a ring on square shank and I can marry it.
(I know I have a problem)
What type of wheel should I have used for sharpest edge and/or rapid removal?
If somebody sees something wrong with the tip please give me a headsup I still need to do the other one just want to wait for the judges verdict.