My dad asked me a while back to take a look at his POS air compressor.
He had this thing forever at least 35 years and before that some guy had a Lister engine on the thing so the block is the original but I have no Idea how old.
I figured what the heck let's see.
After stripping the head and opening the one way valves I found this ...Aha possible gem in the ruff ( or at least gem covered by 9 layers of paint)
I'm still busy with the project but I found this after cleaning one of the side plates.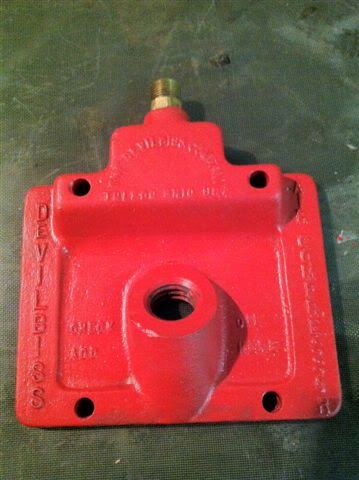 Yep Devilbiss Toledo Ohio USA.
I finally have some proper American metal.
And Im talking about the America that came up with Hardinge and Kurt not the one that came up with Macdonalds.
Does anybody have some info about old Devilbiss models?
It's a two piston machine.
I'll post more pictures as soon I get the rest of the paint off.