I was given this as a useful looking birthday present.
It appears to be a 5 position, 0 - 125 mm micrometer.
Googling finds no information, and I cant figure out how to move the positions.
Anyone seen anything like this?
Case: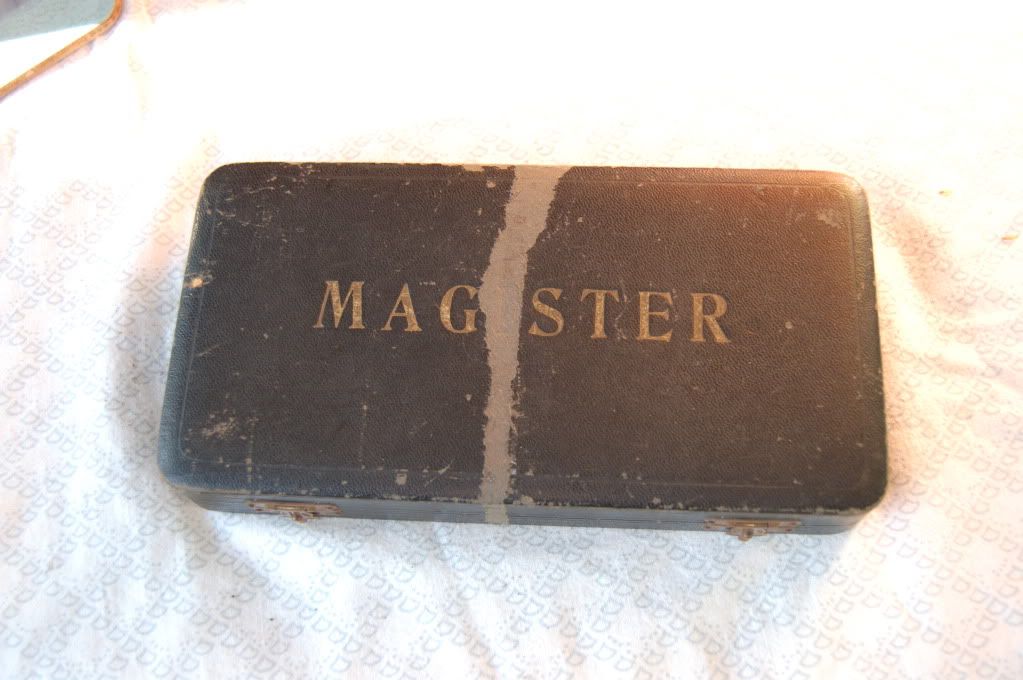 Contents: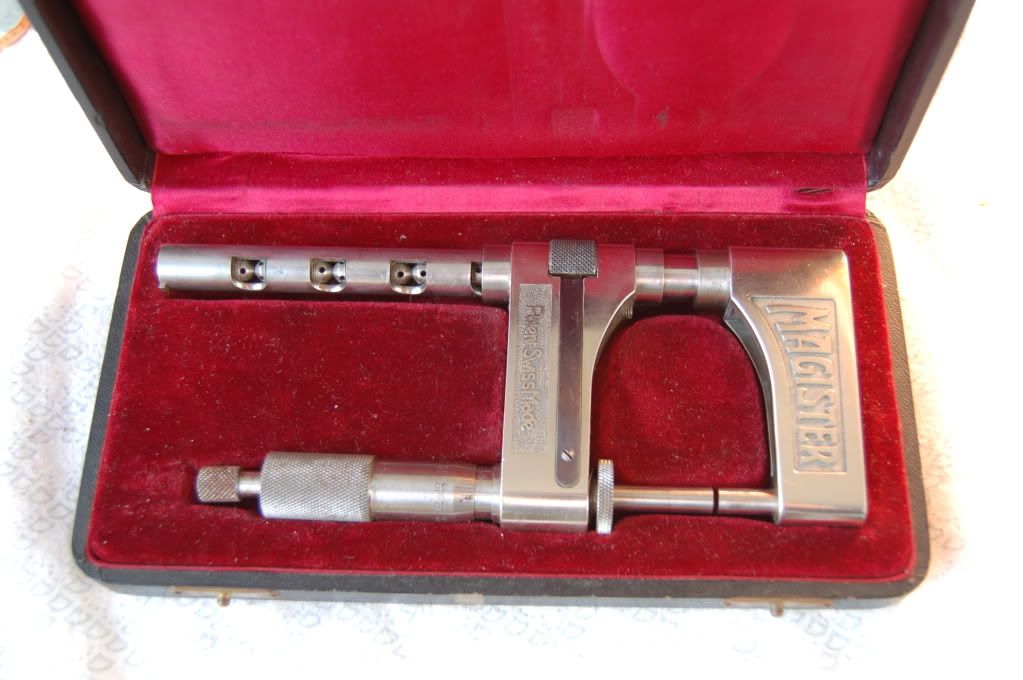 The blackened Knurled piece looks like the locking mech, but it doesnt move enough to unlock it. It does wobble a little.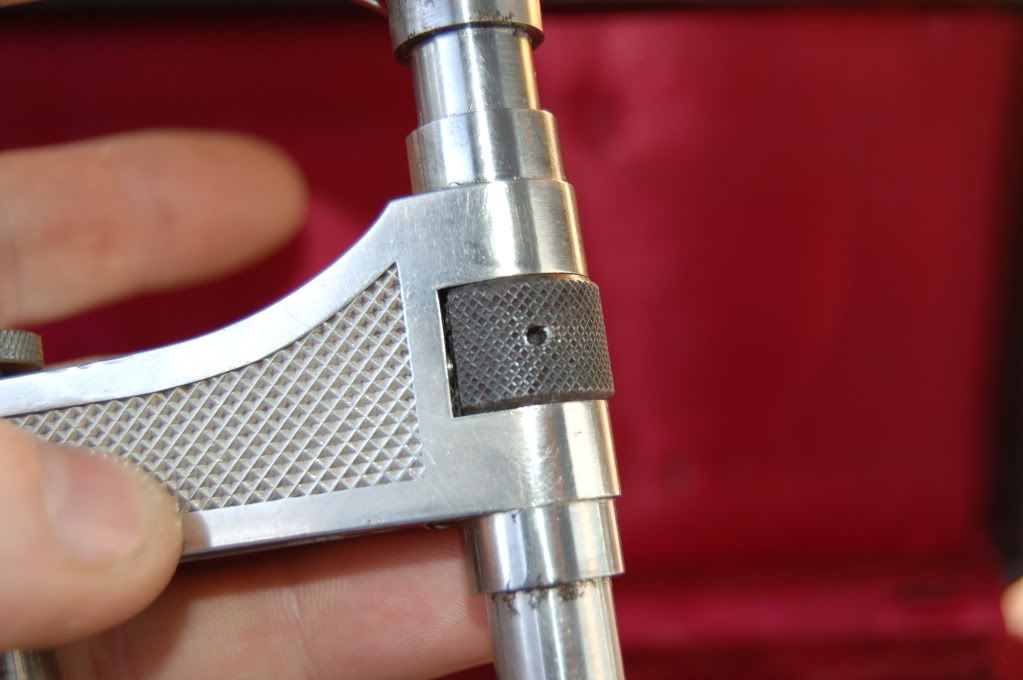 cheers
Dave