Hey all. Been a good long while since I logged on. Health stuff got in the way .. namely a 0.285 kidney stone that turned into one nasty infection and a hospital stay ...
Since I last logged on around July of 2010, we got in a Bolton ZX45 .....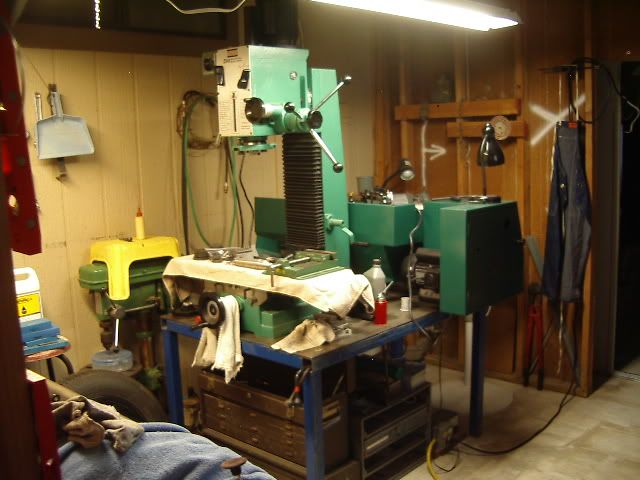 and a Bolton CQ9332 (12x24) lathe ...
Over time I've welded up a little stand for both machines, and we're about ready to go here. The table is now braced up a bit, and it's also bolted good and snug right to the floor. It's made of .120 wall 2 inch square tubing (1020 mild steel) with a .250 top plate. Several crossbraces and such have been installed (made of the same 2 inch square). The machines are also bolted down as well. Still have some details to be worked out.
So, I'm going through the owner's manuals for each machine and I can find nothing .. nothing at all about what type of oil to put in the gear boxes of each machine. A call to Bolton got me some info ...
Use DTE 24 .. no heavier than DTE 30.
After translating that ... I came up with Enerpac ISO 32. Locally available in gallon jugs for around $45 plus tax.
So .. is this it? The $45 per gallon suff? If so, I guess it's only once. The guy at Bolton said that a gallon would do both the lathe and mill twice each. So that should last a while.
Just thought I'd ask if there was an alternative to the $45 gallon stuff. If not, I'll head on down to Kaman Bearing and pick up the liquid gold.
Thanks folks!
Brian ..