Went scrounging thru an old box of junk my Dad had left me, looking for things to put into the lathe to practice on. Found what looked like an old piece of rusty shaft about 5" long x 1-1/4" dia. Tested with file and seemed fairly soft.
Chucked in lathe and knocked most of the rust off with emery cloth. Started cutting to true up diameter and after got down to good, clean metal was turning very nicely. Tiny blueish 6's & 9's.
Got diameter good and faced off the end. Flipped around to face other end. Started well until I got near the center. Insert started squealing. Backed out, checked insert, more cutting oil and tried again. Got near center and squealed again.
Pulled piece out to examine and all I saw was that the center 1/4" was
REALLY
shiny. Took it over to belt grinder and this is what I found.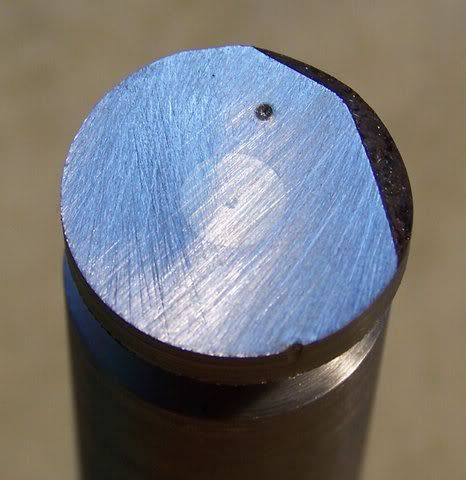 Notice difference with the center 1/4". Used a spring punch to check for relative hardness. Mark in outer area easily seen while mark in center is barely visible. Don't know what it is, but it's harder than woodpecker lips.
Put back into lathe and cut down to center piece with hacksaw about 1/8" back from end. Removed with vise-grips.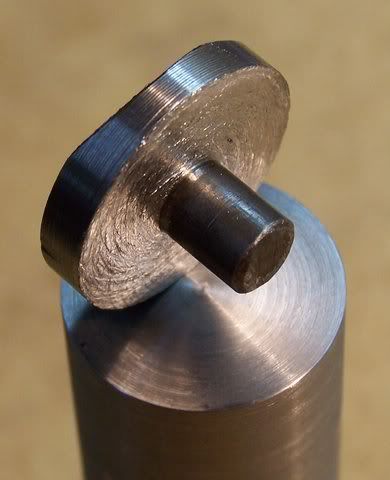 Lesson learned - 1 damaged insert and the lingering question of "What was this in its previous life?"