Buddy bought a blowed Sportster, bottom gone from cases.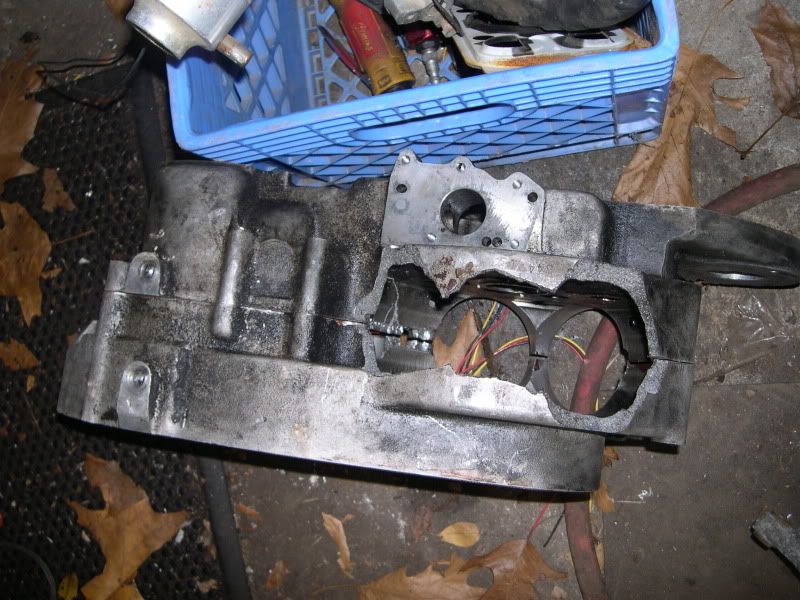 Flywheels from newer model, had to swap crank pin to old wheels. (done by Others) I got to inherit it.
First, drilled roussele 1" press bed to match Rowe flywheel jig, (mill bored center, torch cut crankpin hole) since "both sides" were out 15 thou. Had to true wheels individually.. this amounts to mounting on centers, then marking LOW side, whacking shaft with deadblow hammer to bring into less than a thou wobble.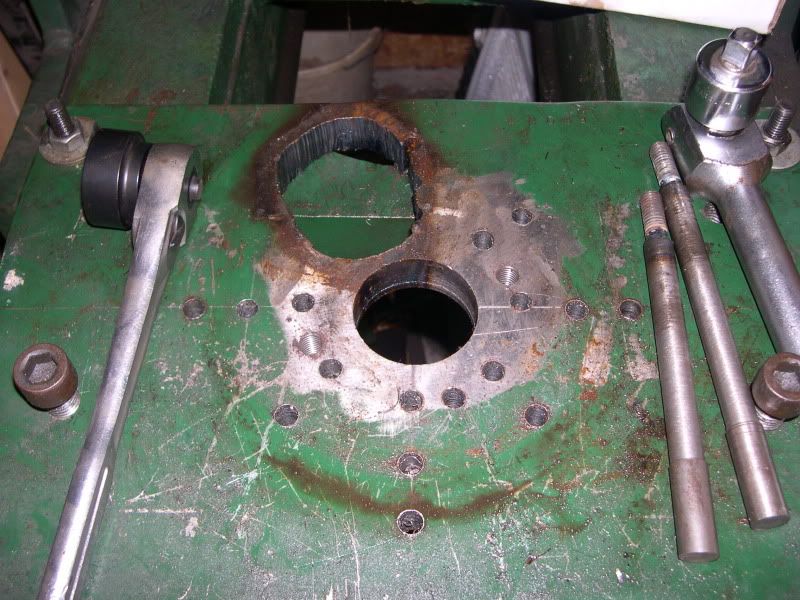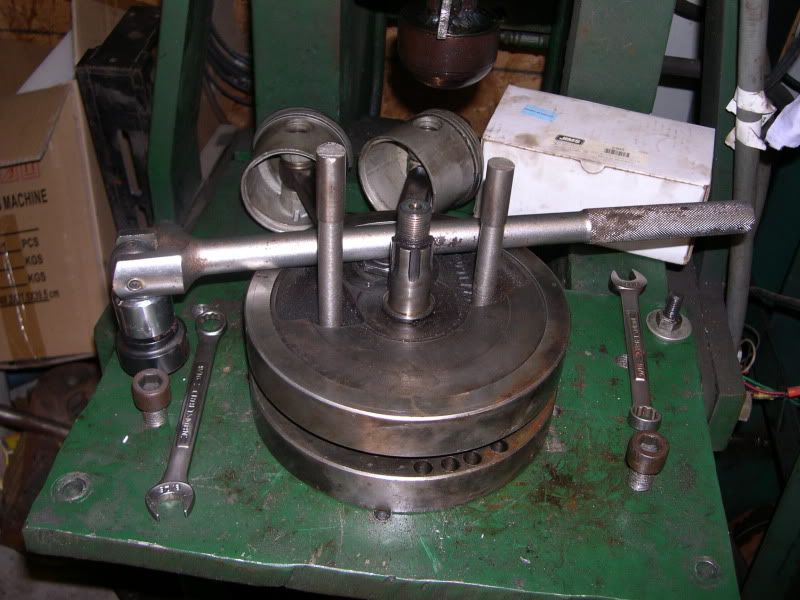 When both sides were trued then assembled rods onto pin, assembled wheels and torqued crank pin about 60lbs.. Using the Orange Alignment "secret weapon" to parallel wheels.. (pieces of channel iron pulls wheel rims parallel).
Rolling over, looking for wobble at shafts.. Marking LOW side, smacking with a 1lb brass hammer to shift Sprocket side to true wheels together. (cam side is keyed). YOU remove from lathe centers, hold by rods, and smack the chalk mark to adjust wheels eccentric to each other.. ONCE trued, you torque down the crank pin nut, (recheck true, then apply locktite to nut-holder phillips screw and secure..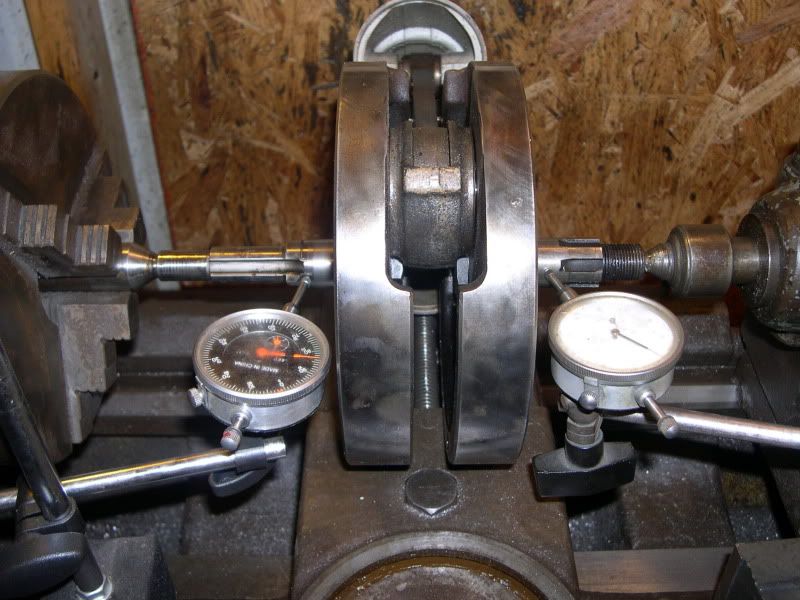 He had to buy a set of cases from a local shop.. I am hunting a "patch" panel for this set, thou the insides are blowed all to heck too. Dragon Man.. Colorado?? used to sell them.. any clue where he got off to??
This is a low buck emergency repair job.. done on a lathe in between centers.. I have been as clean as Possible considering the time frame this had to be done in. ONE chip in roller bearings make them slider bearings.. ALL my tools are magnetic.. any clue how to remove that?? even the wrenches.. I guess from years of being around power generators and hydro plants??
My buddy, whom I have not seen in 15-20 years.. very happy.. Not many of the old ones I knowed from the 70s still alive.. most died of silly things or health issues..