I need some help with my Devilbiss compressor rebuild project.
My dad gave me this compressor to check out since it does not build up pressure anymore.
The thing is more than 40 years and the only thing wrong was cracked one way valve plate.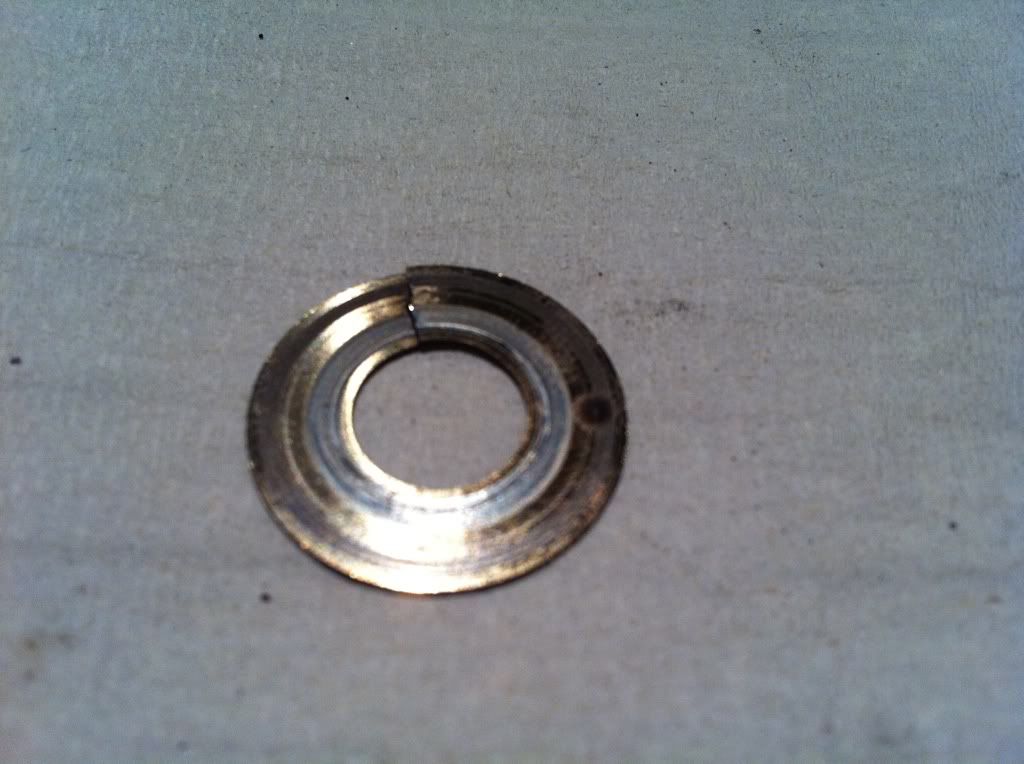 Any ideas how to make something like this OD is 22.25mm ID is 10.5mm and it is 0.5mm thick. The problem is I suspect it is spring steel. I don't know the compressor model and I doubt I can still order parts for it so I have to make it.
Can you buy spring steel or can I use other steel.....any surgestions.
I have some 4140 can I cut a piece form that. The part is the one way valve right above the piston so alot of heat and more vibration than a happy chiwowa is it's normal place of bussiness.
Any aah ha moments of a similiar part that comes in a different machine that I can buy/modify/use