This is a little job I did for myself recently.
A while ago I had a sheetmetal shop make up this stainless 9" x 27" fuel tank, its going in a '48 Morris 8 Series E tourer. I provided the shop with the machined, drilled and tapped flange for the fuel gauge sender, which they welded in while making the tank. Fast forward 5 years or so I fit the tank to the car, fill it with petrol and the f'in thing leaks badly, it turns out the flange distorted during the tigging and has a 1mm .040" bow.
I thought about filing the flange flat, which wouldn't have been perfect but which probably would have worked, but then again if I can get the tank in the mill, I can get the flange dead flat. So its 30 minutes filing versus a few hours making jigs. Hmmm.. No contest, I'll make the jigs.
Fortunately I had offcuts of 15mm .59" flooring ply I could use, so using a 6mm router in the mill at its max 2400RPM I made these nice accurate ply squares and rectangles with a 9" hole.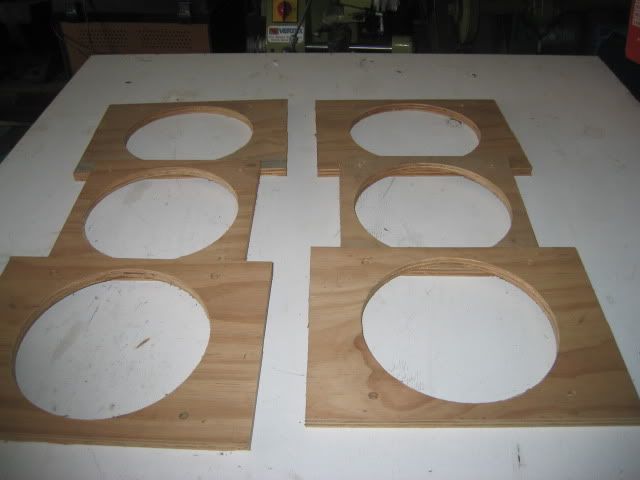 Epoxy the circles together then cut them, to make 4 saddles 45mm 2.75" wide. The grooves are for the hold down bolts.
This the set up just prior to milling, the saddles are held down with 12mm bolts and there are pipe tube spacers holding the saddles together fore and aft. Note the folded paper packers in keeping with the ply theme.
After all this, the machining itself was a minor job. New cutter, light cuts and all done, the jig worked a treat. And no more leaks.