Some of you seen that I just got a HF tubing roller. Well I realize that I have quite a few (supposed to be bench mounted) tools now and I am running out of room to put them and they are heavy to keep dragging out and then put away. So I would like to build something that they all could be mounted on and be able to be used without moving them. 4 of the tools have corresponding die sets that would have to be with the tool as well.
Anyone want to share some ideas?
I am thinking something like "THE grinder table"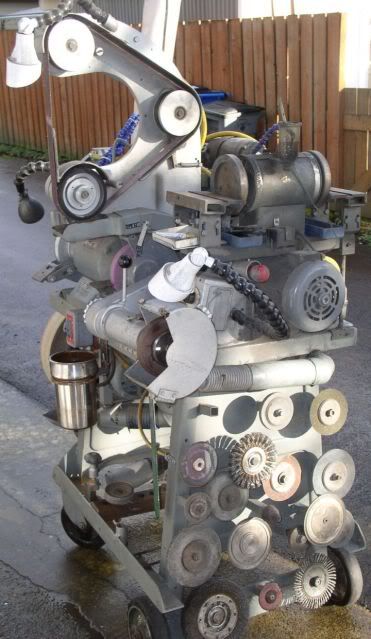 These are the tools I would like to mount to this thing or store in, whatever.