This little item seems simple, and basically it is, but it is ridiculously handy. Already it has suggested to me that the wear I thought was on the lathe is not nearly as bad as I had thought....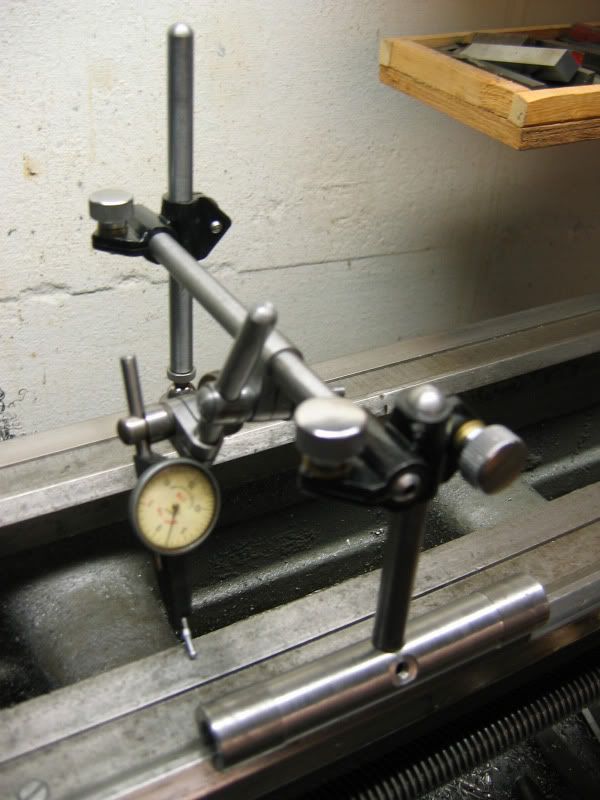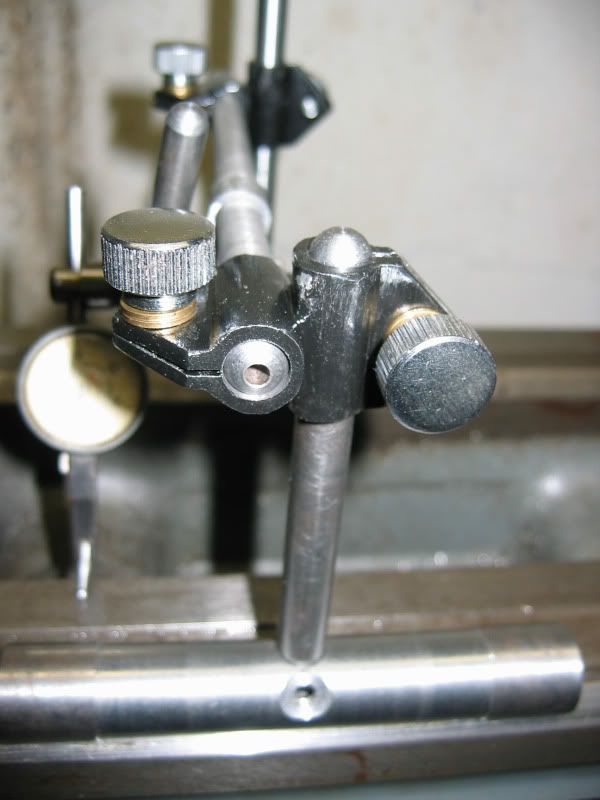 Basically a way to hold an indicator in a fixed relation to one part of the machine, while it is slid along to read the distance to another part. For relative measurements, of course, one would use an indicator or DTI to observe variations.
In the pictured case I am using it to measure from the carriage ways to the tailstock way, which gives a wear measurement under the assumption that the T/S way is not "excessively" worn anywhere, and particularly not near the chuck, where the T/S cannot even physically be moved.
However, it could be used to measure to the underside of any way to check gib space, to check crosslide dovetails, or on a mill, to check the relation between the column dovetails, knee ways, etc, etc, etc.
For most of the measurements that are shown in *Connoley* (the scraping reference book), this thing will do them without the need to reproduce the odd looking frames he schematically shows in the illustrations.
It is based closely on the "King-Way" alignment tool. This one I made, I think it is smaller than the smallest of the original King type, but I am not sure.
not too hard to make, except that I was being fussy about making it "anatomically correct" insofar as I was able to determine from pictures. I may or may not add the two level vials that are present on the original.