I've got this buddy who owns a small ambulance company, and he called me about converting a golf cart into an ambulance....like an idiot, I said....."sure, bring it down"
This is gonna be for fairs/sporting events/etc....
They didn't give me a lot to work with....just kinda told me the objective, a couple details they wanted...and told me to make it happen.
After a night of scratching my head, I came up with a design and spent saturday building the framework:
I've got almost 100' of 1" .062 wall square steel tubing in there...light, but solid. I raised the gurney deck 3" along with the passenger seat pedestal so that they can store a back board under the gurney deck.
Here it is with the decking and the upper trimwork done: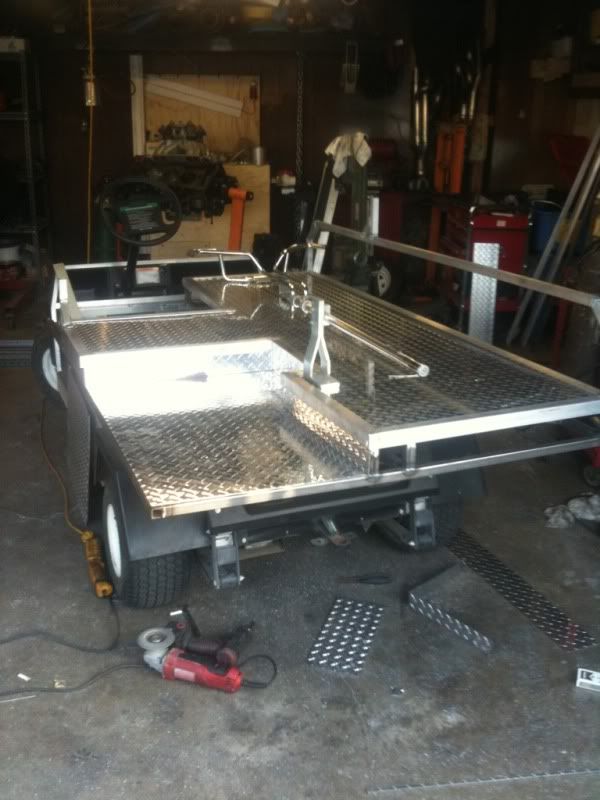 The main deck is .180"diamond plate while the rest is .062". I went this thin in non critical areas to save weight....the framework underneath will support the seats...which isn't done yet cuz they haven't got me the seats yet. The moulding is 1 1/2" .125 aluminum angle, mitered, welded, and ground flat. More pics to come in the next few days. So far, I've got about 15 hours in it.