I just passed my General class license about 3 week ago and now teaching myself morse code. I know it is obsolete with all the new digital modes that completely blow it away, but I like nostalgia.
I also like to build things. I want to build a CW keyer. Think I will build a Straight key first.
Here is a picture of a cheap one,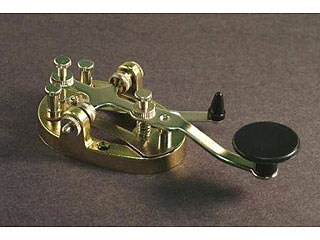 First question, what is the smaller black knob used for? I've seen the same thing on the WW2 military keys.
Second question, anyone here build there own?