This weekend's latest tool score was a 40-ton Christensen hydraulic press: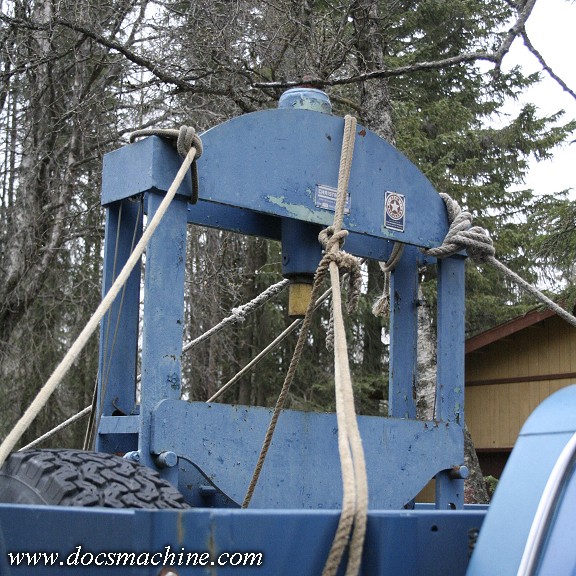 Price was a reasonable $150, but as is the case for most of my purchases, it needs work. The seller said there's something wrong with the pump, possibly even parts missing. I haven't opened it to look. It's a side-mounted reservoir with two handles- apparently one is high-volume to move the ram quickly, the other is low volume for power.
Any chance someone has a diagram or manual for this pump? Possible source of parts? Exploded view?
Doc.