I bought this one on an online auction and is home since yesterday. It had no chuck coming with it (someone took it home from the High School Shop) and I need to make some kind of adapter to install a 4" chuck I have from the mini-lathe 5"x12".
Any one that can give me some pointers on how to build the adapter?
Or any other way to attach this little chuck on a temporary basis to the spindle?
The lather was manufactured in Mississauga-Ontario around 1972. It also has a 220Volts 3PH motor that I will be replacing with a 220 single phase since I need to run it on my own 4.5KW generator at the cottage.
Any suggestion on a inexpensive 220 (maybe used) motor source?
I would like to correspond with some one that has this type of lathe.
I also have this Milling machine coming next week from Peterborough (if I can transport it home).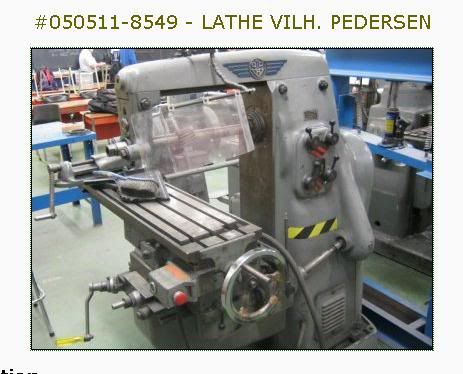 Thanks, Wilson