The current thread about the Patrick lathe and the many posters expressing concern at the rust it has prompts me to start a thread on rust, and other revival bits - since I have had a wee bit experience in rusted machines having revived 2 lathes and a small mill from the ravages of Katrina, I thought I would share some photos of my latest project.
http://bbs.homeshopmachinist.net/sho...ina+south+bend
http://bbs.homeshopmachinist.net/sho...ina+south+bend
So, dont get all excited about rust - even if you get some pitting, its not even close to how wear will affect a a tool.
I bought 3 machines, a SB heavy 10, an Induma mill, and a medium sized shaper (the one Lane is also 'reviving') These had been sitting in an open air building, gathering dust piled on top of the usual grime, which attracted and held any moisture adding rust to the mix. This is the SB 10L when I had unloaded it at the shop (chuck and tail stock had been removed for hauling)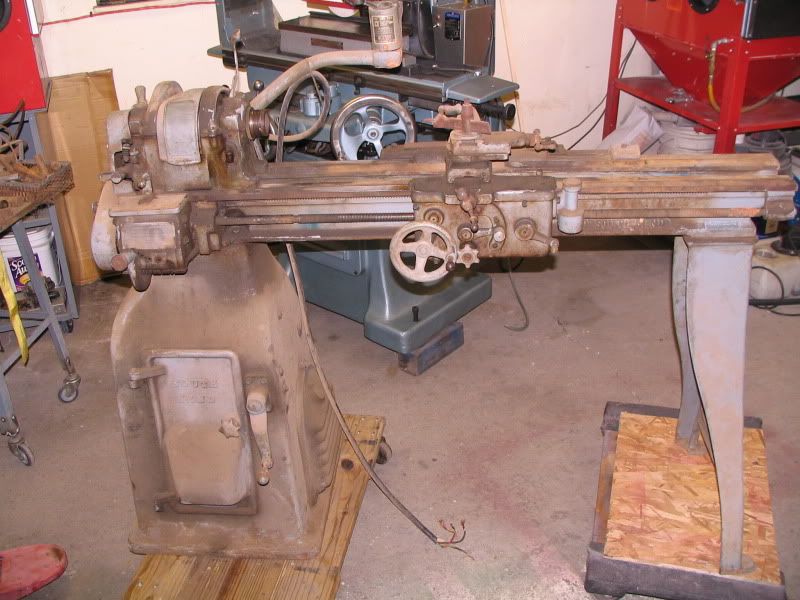 This is where I am at at the moment - the stand finished, with the UMD all ready to accept a new motor - wanted to get the stand completed and then add the components as I finished each.
Now, some shots of rust before and after. These are probably much worse than the Patrick lathe shown, and I would not have much more than a passing thought about it if I was interested in the lathe. This is the spindle assy in its untouched state and the UMD (
under motor drive
) pulleys when I re-assembled it - they were alike in condition.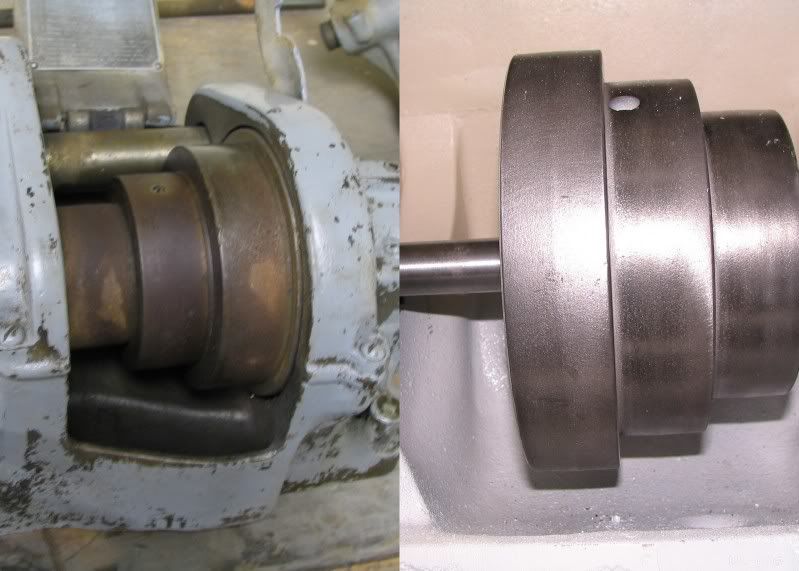 I didnt get a before pic of the lathes bed, but this is what it looks like after some elbow grease. Where the tail stock and carriage had been parked for umpteen years there wasnt the red rust seen in the first pic, but a blackened area - sorta like blackening a barrel - and it was stubborn! A thorough soaking in Purple-Power and a wash down got a good bit of the dust and grime off. Scotch-Brite hand and rotary pads removed the red rust easily, but the blackened areas was still hanging on. Later I was cleaning some areas with a 3"brass wire wheel on a air die grinder and decided to try it on the black spots - whoa! started coming off! sure nuff, a few minutes later the bed looked like this --