I'm into week 5 of the Austin Community College power hammer class, and last week we forged blacksmith hammers. Thought some of you might be interested...
This is what we were shooting for: one of Will's finished hammers:
We started off with 2" rounds of 1045 (excellent toughness). Blacksmiths tend to like a hammer around a kilogram (2.2 lbs). So you figure out how heavy a hammer you want, and calculate the weight of the round bar with a materials calculator, and add 5 - 10% for oxidation loss from the fire scale.
The forge is definitely not conducive to taking pictures -- it's hot, there are 4 power hammers running with various dies and fixtures, and 6 students running around with hot forgings.
After you squared-up the round bar into the rough hammer shape and broken the edges comes the fun part: drifting the eye hole. You start by carefully marking-out the drift slot on the centerline, with what will be the hammer face 1/8" forward of what will be the peen. If you're off at all on the layout, the hammer face won't be centered on the shaft. It happens.
Then you get the hammer blank hot, and slit a hole through the block on the power hammer. It's a lot of work, and you need to slit from both sides to keep the hole centered.
The whole time you're doing this, the block is @ 1800 - 2,000°F, and if you don't hit it true, you turn your hammer head into a rhombus, which is a PITA to fix: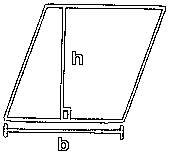 Will with a hammer he just slit. He's holding the big drift that we're about to pound into the hammers with 12 lb sledges. Notice the black section through the middle of the hammer head: that's where the metal cool from the slitting chisel driving through the forging: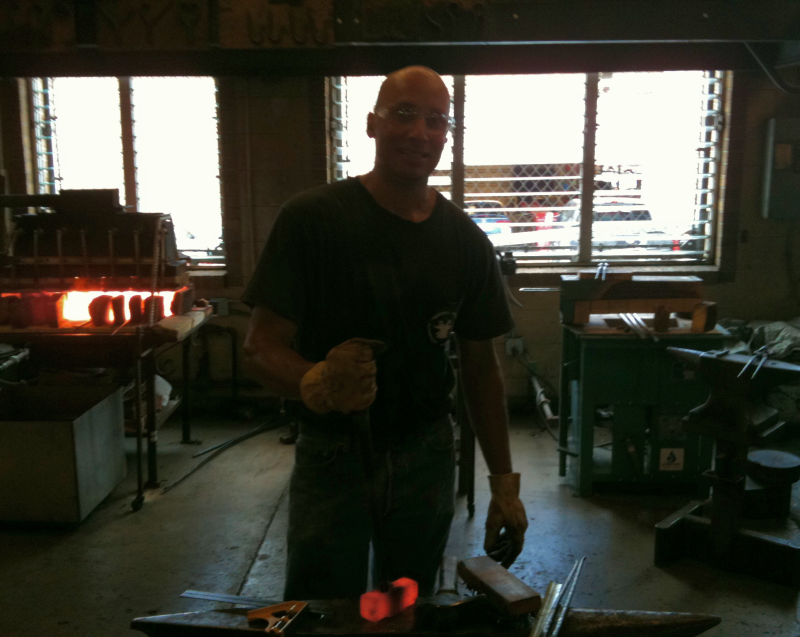 This is one of the six hammer blanks slitted. I don't know who's it was, but notice the slit isn't straight -- oops!